ELMA, WA. – Just six days after scoring his first Feature win of the 2017 season, Lane Zerbin was back in Elma, Washington to compete in one of the biggest Modified races of the season. Over 40 race teams jammed the pits at Grays Harbor Raceway for the 18th annual Shipwreck Beads Modified Nationals race weekend. Heat race action Friday night saw Zerbin grab a win and a 6th place finish. In the Feature, the Victoria, British Columbia driver piloted the Northern Provincial Pipelines Ltd./Alien Chassis #81 to an 11th place finish. "We raced pretty well Friday night, " exclaims Zerbin, "we locked ourselves into the Saturday night Feature from the points earned which was a huge bonus." The top 16 drivers from Friday night points automatically transferred to the Saturday night Feature. Zerbin was 14th in points. "Since we locked ourselves in, we only had to worry about one race Saturday night." Twenty-six teams would do battle in 'C' and 'B' Mains for the remaining eight spots in Saturday night's Feature. "Running the extra races are tough. We didn't have to do it this year."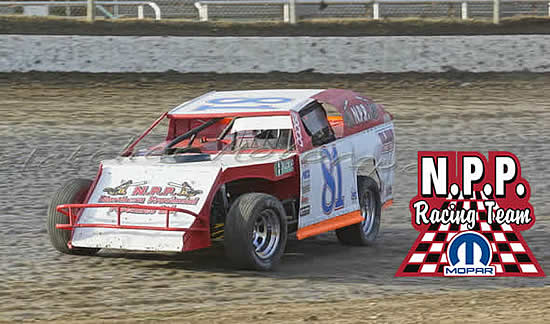 The Saturday night Feature saw 24 cars take the green flag for the 40 lap Feature. It didn't take long for Zerbin to make his move to the front from his 14th starting spot. With just two laps complete, Zerbin had already moved up to 11th. Just one lap later, Zerbin gained two more positions as he powered between two cars down the front straight. "If there were openings I was taking them," says Zerbin, "the car felt really good." By Lap 16 Zerbin was running 7th. "I wasn't taking too many chances. I would only make a pass if they would present themselves." The forward march for Zerbin took a brief break approaching the halfway point of the Feature. Zerbin was under tremendous pressure from Port Hardy, British Columbia's Lawrence O'Conner. Zerbin held off the two-lap charge from O'Conner then resumed his march to the front. On Lap 19, Zerbin made an outside pass down the back straight getting by two drivers for fifth. Zerbin then took over fourth from Selah, Washington's Blair Shoemaker on Lap 21. Zerbin held onto fourth for three laps. Collen Winebarger from Corbett, Oregon then began putting huge pressure on the Team NPP driver. Winebarger got by Zerbin with 14 laps to go knocking Zerbin back to fifth. Zerbin would finish fifth in the Shipwreck Beads Modified Nationals Saturday night Feature. At last year's Modified Nationals Zerbin finished 21st. Nick Trenchard from Klamath Fall's Oregon dominated the Saturday night Feature and drove on to victory.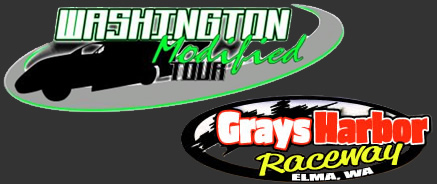 2017 SHIPWRECK BEADS MODIFIED NATIONALS
>SATURDAY, JULY 29th
FEATURE RESULTS
1. #54 Nick Trenchard – Klamath Falls, Oregon
2. # 5 Collen Winebarger – Corbett, Oregon
3. #21 Matthew Drager – Albany, Oregon
4. #11 Tom Sweatman – Cosmopolis, Washington
5. #81 Lane Zerbin – Victoria, British Columbia
6. # 5 Jesse Williamon – Coburg, Oregon
7. #14 Kyler Moore – Seabeck, Washington
8. #27 Lawrence O'Connor – Port Hardy, British Columbia
9. #11 Blair Shoemaker – Selah, Washington
10.#12 Zack Simpson – Hoquiam, Washington
11.# 7 Kevin Williamson – Coburg, Oregon
12.#21 Riley Simmons – Susanville, California
13.#10 Clark Tenney – Scappoose, Oregon
14.#75 Graham Cooke – Parksville, British Columbia**
15.#28 Brian Harding – Oakville, Washington
16.#15 Jeremy Richey – Phoenix, Oregon
17.#99 Jeremy Martin – Warren, Oregon
18.# 7 Kevin Smith – Sedro Woolley, Washington
19.# 8 Rick Smith – Mt. Vernon, Oregon
20.#45 Tiana Berkeley – Colville, Washington
21.#97 Tyson Blood – Olympia, Washington
22.#51 Craig Moore – Seabeck, Washington
23.#31 Don Martin – Yakima, Washington
24.#47 Austin Kerrigan – Aberdeen, Washington
** Graham Cooke raced in the NPP Late Model Series more than a decade ago. In 11 NPP Series starts (2004 – 2008), Cooke had 1 Feature win.