ARIZONA STREAK ENDS FOR TEAM NPP
TUCSON, AZ (November 26) – Tucson Speedway was hosting its 9th annual Turkey Shoot race featuring Super Late Models on Sunday afternoon.  Unfortunately for Team NPP, two performance streaks came to an end in the Arizona desert.  The past two Turkey Shoot Features, Darrell Midgley registered 2nd and 4th place finishes.  On Sunday, Midgley finished 20th.  Brandon Carlson had never finished outside the top-10 in four previous Turkey Shoot appearances.  Carlson finished 14th on Sunday.  Both drivers took their disappointing finishes in stride.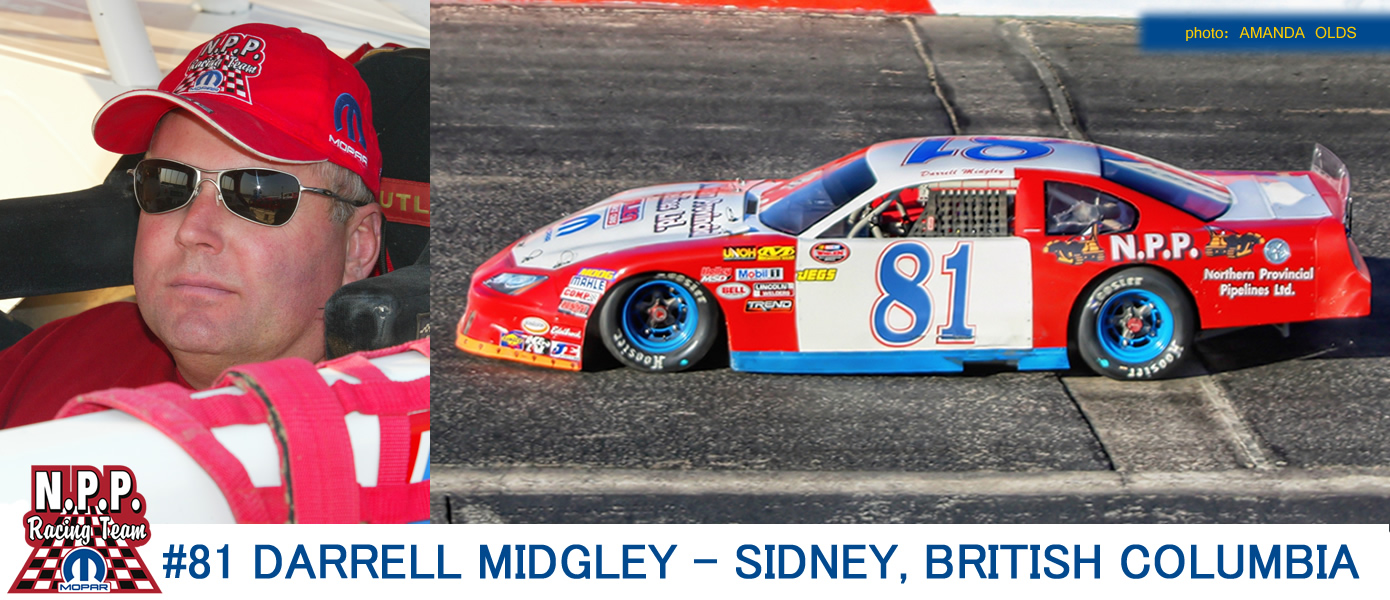 "It was extremely frustrating but we still had fun," exclaims Midgley, "we actually had a decent car but it was a calamity of issues."  A flat tire and loose plug wires were just some of the weekend irritations for Midgley.  The Sidney, British Columbia driver broke an axle Saturday afternoon in his preliminary 50-lap Feature.  "I've only broke one axle once before in all my years of racing and it was on the dirt (NPP Late Model Series)."  Midgley was still credited with a 6th place finish in Saturday's race.  Midlgey started 14th in Sunday's 125-lap Turkey Shoot race.  It took just 15-laps and Midgley had already moved up to 11th.  That forward momentum suddenly ceased as his car suffered a tire puncture.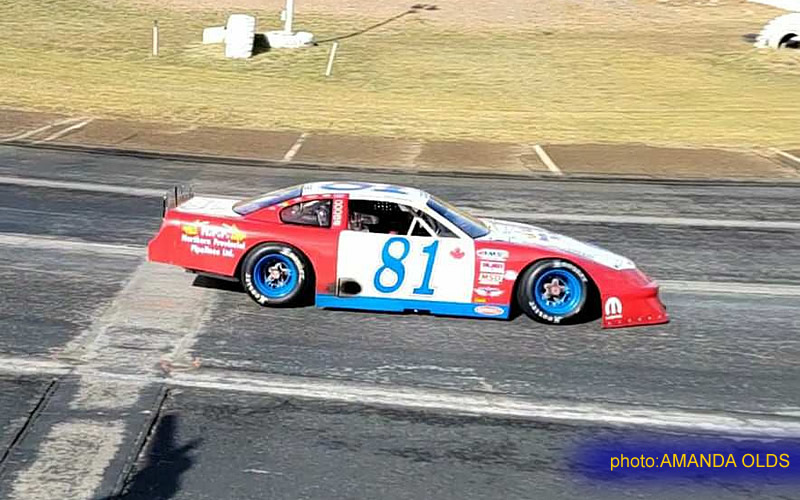 "A flat tire is just the luck of the draw!"  Midgley entered the pits for a tire change and was back on the track but down several laps.  Just a few laps after returning to the track Midgley's car then began to misfire.  "Spark plug wire came loose!"  So it was back to the pits once again for the Team NPP driver.  Resigned to the fact that a decent finish was out of the question, Midgley decided to treat the rest of the race as a test.  "We just went back out to see what we had."  The car continued to run strong then the clutch went out.  "The clutch was fairly new," sigh's Midgley, "stuff like this just happens sometimes."

With Midgley retiring early (lap 60) Brandon Carlson would be the driver to carry the Team NPP torch.  Sunday's race was Carlsons 25th on-track appearance at Tucson Speedway.  The Victoria, British Columbia driver was already holding down the 9th when his teammate retired from the event. "We were going to have a good-one today that's for sure but a failure at the end is hard to predict."  With 15-laps to go Carlson was challenging for 7th when his Alien Race Cars/NPP #14 Cheverolet developed some suspension problems.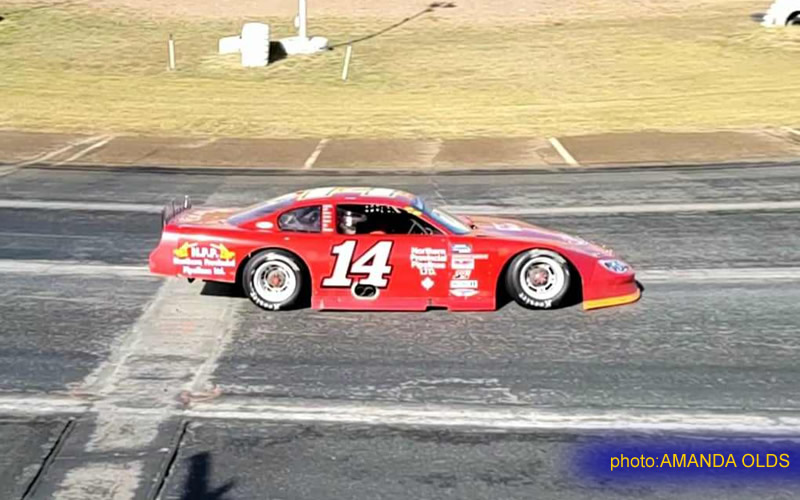 "The car started to bottom out a little bit on me.  It just got worse and worse and worse.  It was dragging around the race track.  I thought I had a flat tire."  Carlson went to the pits for a tire change giving up his chance at a potential top-5 finish.  "I went back out and it was still dragging on pit road.  I made one slow lap and then called it a day.  It was the left front lower control arm that failed."  Despite his 14th place finish on Sunday, Carlson still has an average Turkey Shoot finish of 9.0 in five appearances.  "We still had a pretty good car today."  Team NPP congratulates Greeley, Colorado's Brett Yackey on winning his fourth Turkey Shoot Feature at Tucson Speedway.
TURKEY SHOOT CHAMPIONS
2023  Brett Yackey – Greeley, Colorado
2022  Austin Thom – Dundee, Oregon
2021  Brett Yackey – Greeley, Colorado
2020  Brett Yackey – Greeley, Colorado
2019  Bruce Yackey – Greeley, Colorado
2018  Brett Yackey – Greeley, Colorado
2017  Chris Eggleston – Erie, Colorado
2016  Brandon Schilling – Tucson, Arizona
2015  Dustin Ash – Las Vegas, Nevada
The 2023 Turkey Shoot featured a record six Canadian entries from three Canadian provinces.  For the first-time British Columbia, Alberta and Saskatchewan were represented in the Arizona desert.  Team NPP congratulates Fort McMurray, Alberta's Kyle Reid for his 7th place debut finish at Tucson Speedway.  Victoria, British Columbia's David Smith finished 12th Sunday afternoon.  A superb debut weekend for Tyler Emond (Leduc, Alberta) and Hayden Hoogeveen (Biggar, Saskatchewan) at Tucson Speedway came to a sudden end.  With 23-laps remaining, Emond, running third, was involved in a multi-car wreck.  The crash took out several cars including Hoogeveen who was running just outside the top-10.