EDMONTON, AB. – Although the calendar says spring, winter still has a firm grip on Northern and Central Alberta. Snow drifts up to four feet high dominate the landscape at Edmonton's Castrol Raceway. The current run of below normal temperatures and a near record snow pack are jeopardizing the upcoming Oval test 'n' tune scheduled for April 27th.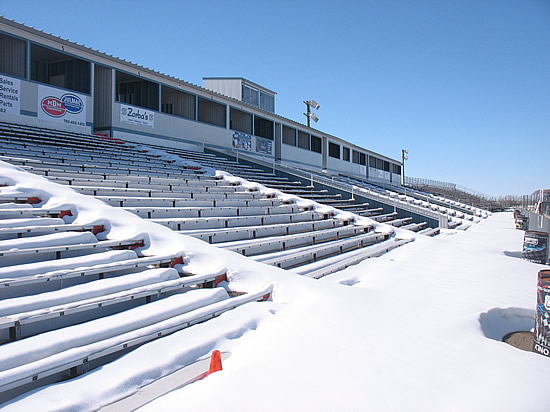 Castrol Raceway's new Oval director indicates that the blanket of snow covering the facility is only half of the problem. "Yes there is a lot of standing snow at the track," says Rome Awde, "and even if we do get the big melt there will still frost in the ground. As of right now though the test 'n' tune date for April 27th remains on the schedule. We are keeping our fingers crossed."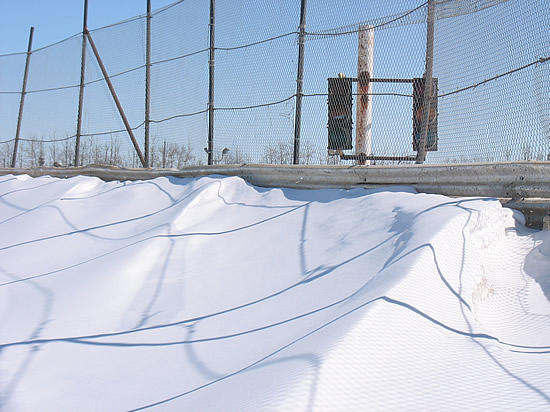 If mother nature fails to melt the snow and dry the facility [Oval pits and track] Awde indicates the test 'n' tune date will not be re-scheduled. "Our first race of the season remains May 4th," says Awde, "however there are discussions taking place right now that could see us opening up the track early for competitors for a pre-race test 'n' tune session." This pre-race test 'n' tune would only be open to classes competing at the 2013 Castrol Raceway season opener.
With Castrol Raceways April 27th test 'n' tune date in jeopardy, Northern Provincial Pipelines Late Model Series competitors do have one other test 'n' tune date on the schedule. Central Alberta Raceways in Rimbey has invited the NPP Series to test at its facility on May 25th.