LAS VEGAS , NV – The 2007 Northern Provincial Pipelines Late Model Series Champion (2nd in 2009) is competing at one of the largest IMCA Modified races in North America this week. More than 230 race teams have gathered for the 13th annual Duel in the Desert (Nov. 11 – 13) at Las Vegas Motor Speedway. "It's a very big race for me," says Jason Beaulieu, "to win here would be a huge accomplishment." Beaulieu has had a limited racing season in 2010 due to work commitments. "I can count on one hand the number of times I've raced my Modified this year. I didn't even get out once in the Late Model." Despite his limited racing season, the Campbell River, British Columbia driver made the most out of the one major event that he did compete at. Back in July, Beaulieu won the 11th annual Modified Nationals at Grays Harbor Raceway in Elma, Washington.

"That was my biggest win ever in a modified," exclaims Beaulieu, "that was a very tough race to run however this race here in Vegas is going to be an even bigger challenge." The opening night (Thursday) will see twenty heat races, ten 'B' Features and two Qualifying Features. Only 28 cars will get the privilege of starting the $7,777 to win Feature event on Saturday night.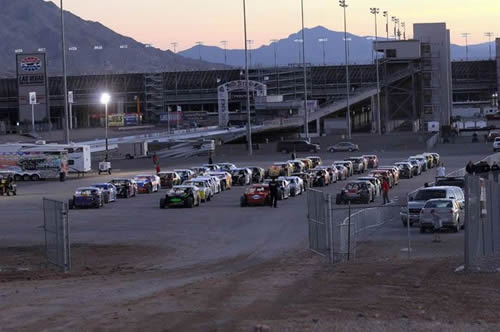 "The pill draw Thursday and Friday night are huge," adds Beaulieu, "starting position for your heat races are crucial. If I can catch a break and race in the Feature (top 8) Thursday night I won't have to run Friday night. I'll automatically transfer to Saturday nights show."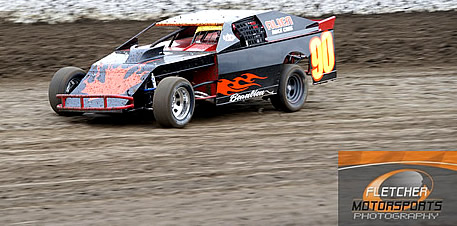 Beaulieu has run the Duel in the Desert race the last two years but is still looking for his first appearance in the big Feature. "I blew the motor here two years ago. Last year we did very well in our heats both nights (4th – Thursday // 2nd Friday) but couldn't complete the deal getting to the big money race (Saturday night)."

13th annual DUEL IN THE DESERT
>Thursday, November 11th
Finished 2nd in Heat Race
Finished 12th in Qualifying Feature

>Friday, November 12th
Finished 10th in Heat Race
Finished 3rd in 'B' Feature

>Saturday, November 13th
5:00PM IMCA Modified Last Chance Races x10 (winners transfer to 'A')
7:00PM** IMCA Duel in the Desert 'A' Feature
BREAKING NEWS: 2008 NPP Series Champion Brian McCaughan is also racing 'The Duel' in Las Vegas. Thursday night McCaughan finished 10th in both his Heat race and the 'B' Feature. McCaughan finished 4th in his Heat race and 3rd in his 'B' Feature race on Friday night. Both McCaughan and Beaulieu did not advance to the Saturday night "A' Feature race.