EDMONTON, AB. – The Northern Provincial Pipelines Late Model Series begins its 9th incredible season of race action in less than one month. Facility preparation began today (Monday) at Castrol Raceway for the April 25th test 'n' tune session and the 2009 season opener on May 2nd.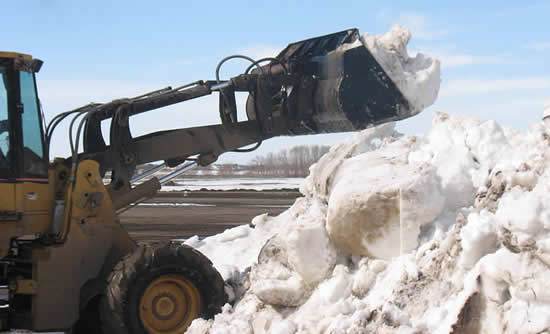 NPP Series announcer Gord Craig remains optimistic both will be taking place as scheduled. "It's going to be extremely close as far as getting the home track of the NPP Series dry and ready for test 'n' tune day. We definitely need some above normal temperatures which will help track staff get the facility polished and ready to go."
Snow drifts over six feet high still line the turn 3 and 4 walls of the oval track. However rivers of water are currently streaming into the infield from the melting snow. "The track looks like it wintered very well," adds Craig, "some sponsor signs have been blown off their mounts but that's a quick fix."
One major project that needs to be completed is the reconfiguration of the oval and pit area. For the first time in track history, all race teams this season will be pitting outside of the oval. "There is a lot of work that still needs to be done to complete the move of the competitor pits," says Craig, "there is still work needed on the back straight wall where the race cars will exit to the new pit area. Where the cars enter the track from the new pit area (onto the front straight) needs to be worked on as well."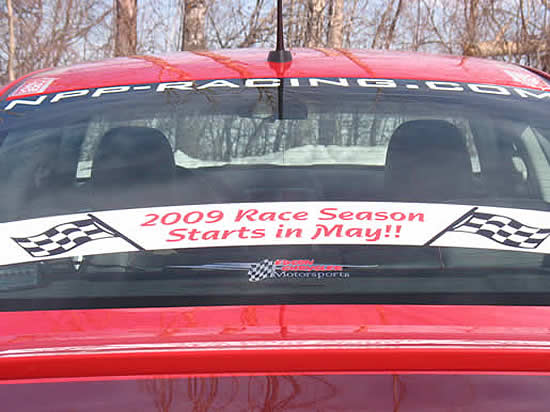 This will be the 19th consecutive season of operation for the 3/8mile clay oval track located beside the Edmonton International Airport. NPP Late Models have been part of the Edmonton racing scene since 1999.

The NPP Late Model Series is proud to be a Western Canada based racing series which brings big league auto racing to tracks throughout Alberta. The 2009 Lucas Oil Slick Mist Season Opener takes place Saturday, May 2nd at Edmonton's Castrol Raceway.