STONY PLAIN, AB. – The 13th annual AWANA Grand Prix was held at the East Parkland Bible Church in Stony Plain, Alberta on Saturday and the Northern Provincial Pipelines Late Model Series was there. For the fourth consecutive year, NPP Series announcer Gord Craig was special guest MC. "A lot of work goes into this event to make it successful," says Craig, "it's a fun family event to be a part of." Close to 100 people were in attendance to watch the twenty-eight registered teams (3 classes) compete.
"All cars had to pass a tech inspection before being allowed to race." As in previous years the design of the race cars was up to the individual competitor. "There were no two cars alike. It was pretty well anything goes as far as design but the car couldn't be heavier than 150 grams." Once the hand-made wooden race cars passed tech it was time to race. "The competition this year was the closest I've seen the last four years."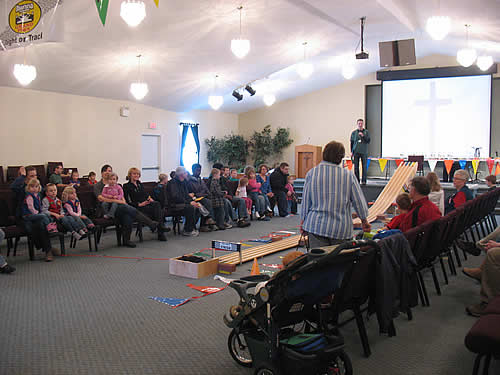 After the heat races were completed, four tie-breakers were needed to determine which cars would go to the finals. Tie-breakers were also needed in the finals. Adam McGann (age 6) and Jordan Bueckert (age 8) were the eventual winners in the children's classes. Vic McCoy won the leaders class.

The Northern Provincial Pipelines Late Model Series celebrates its 10th anniversary this year. The 2011 season starts May 21st at Bridge County Raceway in Lethbridge, Alberta.

THANKS TO: Castrol Raceway and Lucas Oil for additional door prizes and the volunteers (concession/race officials) for making this a successful event.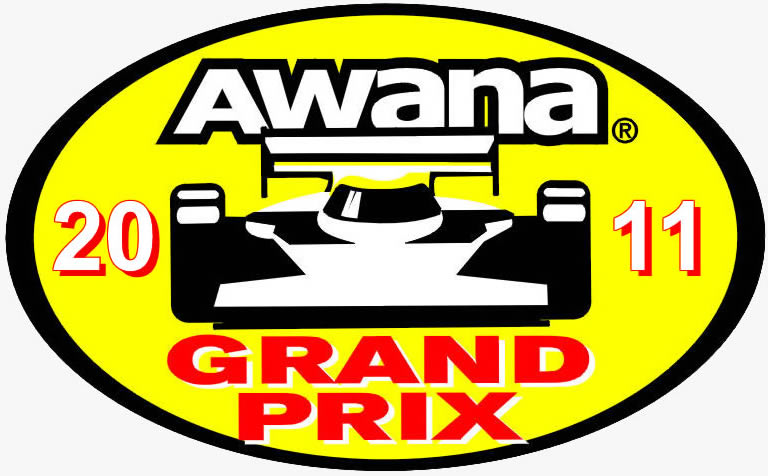 Official race results<
13th ANNUAL AWANA GRAND PRIX
> Saturday, February, 5th
East Parkland Bible Church
Stony Plain, Alberta

SPARKS (ages 5 – 9)
1st #20 Adam McGann – Spruce Grove
2nd #10 Jeremiah St-Laurent – Stony Plain
3rd # 4 Matthew Bueckert – Stony Plain

T & T's (ages 9 – 13)
1st #48 Jordan Bueckert – Stony Plain
2nd #46 Adam Klassen – Spruce Grove (2010 Awana T & T Champion)
3rd #45 Benjamin Brignall – Spruce Grove

LEADERS
1st #55 Vic McCoy – Duffield
2nd #74 Elaine McKay – Carvel
3rd #57 Sherri Bueckert – Stony Plain

AWANA is a Christian children's ministry founded in 1950.