EDMONTON, AB – Drivers of the Northern Provincial Pipelines Late Model Series compete at one of Canada's oldest motorsports events this weekend. First run in Edmonton back in 1954, the 2009 Gold Cup takes place this Friday and Saturday night at Castrol Raceway. "It's going to be an incredible two nights of racing," says NPP Series announcer Gord Craig, "this is the eleventh consecutive year that NPP Late Models will be racing with the Sprint Cars at the Gold Cup." It was at the 1999 Gold Cup that NPP Late Models made their Edmonton debut. Castrol Raceway has been the home track of the NPP Late Model Series since 2001.
Campbell River BC's Jason Beaulieu currently leads the Championship point chase at the midway point of the 2009 season. "We have a little bit of a cushion right now but there is still a long way to go." Beaulieu, who won in Lethbridge two weekends ago, has been the only NPP Series point leader thus far in 2009. "Wins are always nice but right now I will be after consistency for the last half of the season. I need top five finishes and no DNF's." The #46 Lucas Oil Dodge had three DNF's (did not finish) in 2008 which left the 2007 NPP Champion out of the top three in points. Mention the Gold Cup race weekend to NPP competitor Mike Tom and there are many unpleasant flashbacks.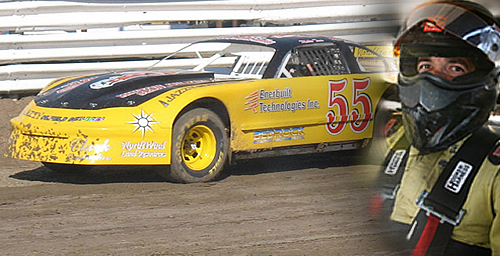 "I can't remember any good Gold Cup events. None of them stand out in my mind at all." Tom did finish third at last years event but previous Gold Cup events for the Stony Plain Alberta driver have been major struggles with mechanical difficulties and blown motors. Tom currently sits tied for third in the NPP Championship point standings with Kevin Clark and is coming off a fourth place finish in Lethbridge two weekends ago. "This is one of the better starts to a season for us," says the driver of the Enerbuilt Technologies #55 Chevrolet, "despite our recent (Gold Cup) luck, the team is really looking forward to this weekend's event. We've been trying out different things the past few races. We are back at the home track and are expecting to be fast."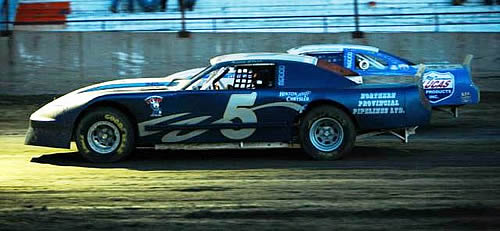 The NPP Late Model Series is expecting its biggest car count of the season this weekend with 19 cars competing for valuable 2009 Championship points.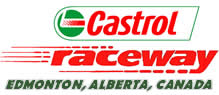 > Friday, July 10th
Pit Gates: 2:00pm
Spectator Gates: 4:00pm
Racing: 6:00pm

> Saturday, July 11th
Pit Gates: NOON
Spectator Gates: 2:00pm
Racing: 6:00pm

NPP SERIES RACE NOTES
– NPP Late Model race teams have not competed on their home track since Sept. 19th (295 days ago)
– Whitecourt's Pat Fines is fifth in Championship points and is off to his best start in an NPP Late Model since his rookie season (2007).
– Jason Beaulieu won the last NPP Feature at Castrol Raceway (Sept 19th) and has won two of the last three Gold Cup features races dating back to 2007.
– after engine troubles in Lethbridge, three-time NPP champion Trevor Emond is still questionable for this weekend's race in Edmonton.
– after missing the last four events due to work commitments, Sidney BC's Darrell Midgley is back behind the wheel of the Lucas Oil #14 Dodge this weekend.
– Jason Beaulieu, Dwight Kennedy, Trevor Emond and Darrell Midgley have been the most recent Feature winners at Gold Cup events dating back to 2006.
– just 82 points separates third place from 10th place in the NPP Championship point standings.