RACEDAY:EDMONTON, ALBERTA
EDMONTON, AB – Race #2 of the 2015 Northern Provincial Pipelines Late Model Series season goes tonight at Edmonton, Alberta's Castrol Raceway. Edson, Alberta's Shawn Kennedy holds a one point lead over Sidney, British Columbia's Darrell Midgley in the NPP Series Championship point standings.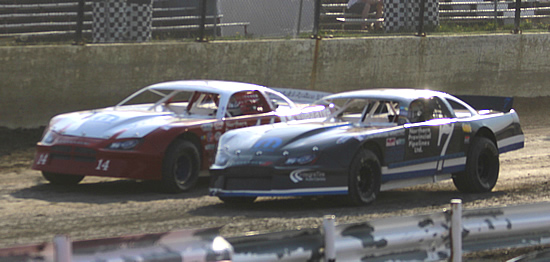 Midgley won the season opening Feature last month. Kennedy finished second in the Feature. The win by Midgley was his first in Edmonton since the 2009 season. Kennedy has never won a Feature in Edmonton and hopes to change that stat tonight. "I've come close a few times. It's pretty tough to win one of these things." The driver of the THE REBEL media.com #7 Dodge says you have to race smart. "Consistency and sometimes just finishing the race is huge in this series. Yes you want to go out and win every race but sometimes if you can't win, take that second or third place or even fifth place." Bruce Broughton enters race action tonight third in the NPP Series Championship point standings. The Stony Plain, Alberta driver is another driver looking at ending a winless drought. Broughton last went to victory lane on June 23rd, 2012 at Central Alberta Raceways in Rimbey. His last Feature win in Edmonton took place on July 10th, 2010. This was the same year he won his first NPP Series Championship.

The hot temperatures will be a test for defending season champion Mark Miller tonight. The Calgary, Alberta driver slowed to a seventh place finish at the season opener courtesy an overheating A1 Autobody #69 Chevrolet. "We're pretty confident that we've got the problems fixed. We changed the head gasket and then had the car dynoed. There was no overheating problem on the dyno." Despite the season opening troubles, Miller sits just 17 points back of top spot in the standings. Two-time NPP Series Champion Dwight Kennedy is fourth in the standings just 11 points back of his son Shawn. Ken Clark is off to one of his best start in NPP Series history. Clark is fifth in points just 1 point back of Kennedy.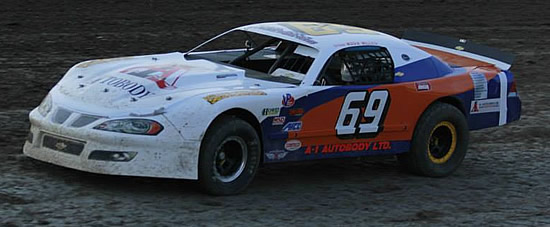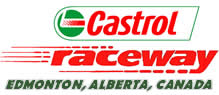 CASTROL RACEWAY NITE THUNDER
> Saturday, June 27th

Classes Racing:
NPP Late Model Series
Sportsman Sprint Cars
IMCA Modifieds

SPECTATOR GATES @ 5:00pm
RACING STARTS @ 6:00pm

SPECTATOR ADMISSION
$20.00 General
$10.00 Youth (ages 9 – 12)
FREE Children 8 and under