RACE DAY: EDMONTON, ALBERTA
EDMONTON, AB – Thanks to last Saturday's rainout in Rimbey, Alberta, the Northern Provincial Pipelines Late Model Series will attempt to kick off its 14th consecutive season at Castrol Raceway tonight….weather permitting!! This will be the 108th appearance of the NPP Late Model Series in Edmonton, Alberta since 2001. A total of four past and present NPP Series Champions will be in tonight's race lineup; Dwight Kennedy (2001 & 2006 Champion), Darrell Midgley (2009 Champion), Bruce Broughton (2010 Champion) and Kevin Wheeler (2012 & 2013 Champion).
All eyes will be focused on defending season champion Kevin Wheeler. After going seven consecutive seasons without a Feature win in Edmonton, the Whitecourt, Alberta driver took home two Edmonton Features last season including the season opener in his Bill Weins Trucking/K W Mechanical #3 Dodge. Wheeler is looking to become the first NPP Series driver to win back to back season opening Feature events with a victory tonight.

Stony Plain, Alberta's Bruce Broughton returns to the NPP Late Model Series after taking all of 2013 off to re-cooperate from a heart attack. Broughton's last NPP Series Feature win came in Rimbey on June 23, 2012. The 2010 NPP Late Model Series champion last drove to victory lane in Edmonton on July 19th, 2010. Broughton debuts the brand new All Weather Windows/Habitat For Humanity #61 Dodge tonight at Castrol Raceway. Two-time NPP Late Model Series champion Dwight Kennedy has driven to victory lane a total of 18 times in Edmonton since the 2001 season. The Edson, Alberta driver has also sat on the pole a total of 11 times during the same time frame. Kennedy last won a Feature in Edmonton on August 18th, 2012. His best finish in Edmonton last season was second at the August 17th event.

Sidney, British Columbia's Darrell Midgley is looking to end a bit of a victory lane drought. Midgley last drove to victory lane in Edmonton on July 11th, 2009. He has had numerous top 10 finishes in Edmonton since his last victory including a 2nd place back on July 21st 2012. Midgley grabbed a Heat race win at last year's season opener in Edmonton in his Integra Tire #14 Dodge. The NPP Late Model Series introduces its new points structure tonight at Castrol Raceway. This new points format, which revises how points are earned in the Features is expected to make for an even tighter NPP Series Championship points chase. Points earned in the Heats and Dashes remain unchanged.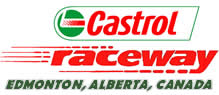 >SATURDAY, June 7th
Classes Racing:
NPP Late Model Series (2014 Season Opener – take 2!!)
Sprint Cars
Mini Stocks

COMPETITOR GATES @ 2:00PM
TRANSPONDERS: YES // RACECEIVERS: YES

SPECTATOR GATES @ 4:00PM
RACING STARTS @ 6:00PM