EDMONTON, AB. – Some adjustments will have to be made by all Castrol Raceway competitors when they arrive at the track for the first time this May. The home track of the Northern Provincial Pipelines Late Model Series has reduced the size of the Oval pit area by about 20% to accommodate part of the brand new Mini-Sprint oval track which is currently under construction.
Parking space for race teams will be at a premium especially for many Late Model and Sprint Car race teams that use the larger haulers.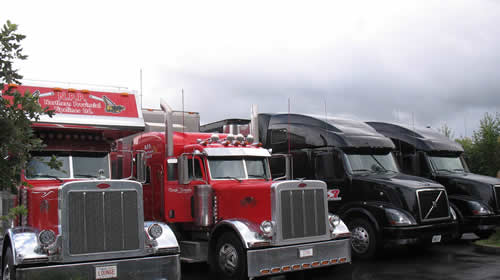 Including the NPP Late Model Series, five classes of race cars are scheduled to compete on the main Oval track most race nights this season. Castrol Raceway officials are currently drawing up a revised pit parking strategy which is expected to be completed before test 'n' tune day on Saturday, May 1st. A return to pitting inside the Oval track (1991 – 2008) has also been dismissed.

Track crews have disassembled the inside retaining wall and taken down the inside catch fence to improve visibility for all drivers on the race track. The Northern Provincial Pipelines Late Model Series celebrates its 10th consecutive season of racing action in 2010. The NPP Series Championship Chase begins on May 8th.