EDMONTON, AB. – The long off-season comes to an end this weekend for drivers and teams of the Northern Provincial Pipelines Late Model Series. This Saturday and Sunday, the 13th consecutive race season kicks off with a double-header weekend at two tracks. Castrol Raceway (Edmonton, Alberta) will host the NPP Late Model Series on Saturday night, June 8th. Less than twenty-four hours later, the season opening weekend wraps up at Central Alberta Raceways (Rimbey, Alberta) Sunday afternoon, June 9th. Whitecourt, Alberta's Kevin Wheeler is looking at becoming the first repeat champion in the NPP Late Model Series. It's a feat that hasn't been accomplished since the 2003, 2004 seasons by three-time champion Trevor Emond. "My crew and I have already been talking about it [repeating]," admits the driver of the KW Mechanical #3 Dodge, "a few sponsors and friends have already phoned as well asking if I can do it again." Wheeler wrapped up the 2012 season with a win and a third in Kindersley, Saskatchewan which propelled him to his first ever NPP Series Championship. "This is the hardest Series I've ever raced in. We wrapped up last season on a strong note and there is no reason we can't start this season the same way."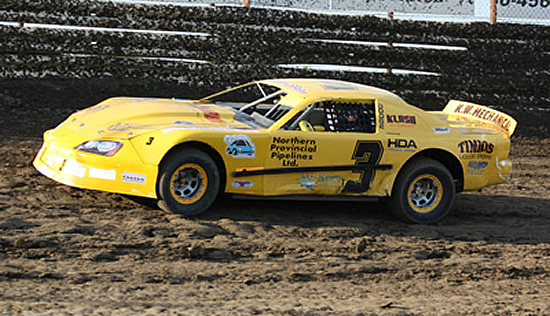 Since his race debut midway through the 2006 season, Wheeler has three Feature wins and 30 top-five finishes in 64 NPP Series starts. "Getting wins is extremely tough in this Series. You have to do your homework. If you don't, you're done. You need to hit your marks in the corners and you need a lot of luck as well." With Feature wins in Elma, Washington, Lethbridge, Alberta and Kindersley, Saskatchewan, Wheeler has yet to register a NPP Series Feature win at either the Edmonton or Rimbey track. "I hope to change that this weekend." Of the 12 NPP Series Championships awarded since 2001, six of the champions won the first race of the season. Bruce Broughton was one of those drivers. The Stony Plain, Alberta racer won the 2010 season opener in Edmonton and would go on to win the 2010 NPP Series Championship.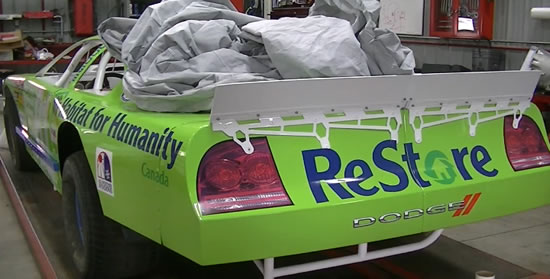 "It's always nice to start off the points chase with a win." Broughton has 8 NPP Series Feature wins and 32 top-five finishes in 79 NPP Series starts. "We've always done well in Edmonton and we won our last race at Rimbey last year."
Two-time NPP Series champion (2001 & 2006) Dwight Kennedy knows a good start to the season is crucial. "You can't be slow out of the gate," exclaims the founder of the NPP Late Model Series, "because our race seasons are so short you need to start [the season] out strong and carry that momentum to every race." Kennedy won the inaugural NPP Series Championship back in 2001. In 2008 Kennedy won the season opener and finished the season second in points.
NPP SERIES SEASON OPENING WINNERS
2013 ????????
2012 Chris Beaulieu (May 12th)
2011 Mike Tom** (June 4th)
2010 Bruce Broughton** (May 15th)
2009 Darrell Midgley** (May 16th)
2008 Dwight Kennedy (May 17th)
2007 Jason Beaulieu** (May 19th)
2006 Trevor Emond (May 13th)
2005 Jason Beaulieu (May 7th)
2004 Trevor Emond** (May 8th)
2003 Feature cancelled – snow (May 17th)
2002 Larry Simpson (May 11th)
2001 Larry Simpson (May 19th)

** also won the NPP Series Championship the same year.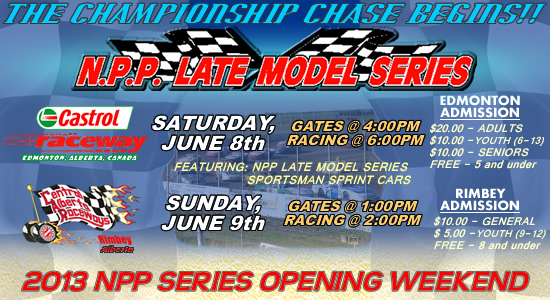 EVENT UPDATE: (June 7th @ 2:40pm) Central Alberta Raceway officials have cancelled Sunday's oval event due to wet facility conditions. Rain has fallen at the track every day this week. Several downpours on Friday (June 7th) put moisture levels over the top. Central Alberta Raceway officials have offered Saturday, June 22nd as a rain date to the NPP Late Model Series. NPP Series officials will be in contact with drivers to discuss this date in Rimbey.
EVENT UPDATE: (June 8th @ 11:00am) Due to the cancellation of Sundays race in Rimbey and a lower than expected car count for Edmonton. Tonight's scheduled race of the NPP Late Model Series at Castrol Raceway has been turned into an open test 'n' tune for competitors. The NPP Late Model Series season opener has been rescheduled to Saturday, June 22nd at Central Alberta Raceways in Rimbey, Alberta.