OPPOSITE ENDS OF THE SPECTRUM
EDMONTON, AB. – For the 11th consecutive year, the Northern Provincial Pipelines Late Model Series is the support class for the Gold Cup. First competed in Edmonton back in 1954, Canada's oldest most prestigious Sprint Car race, runs this Friday and Saturday night at Castrol Raceway. Two drivers at opposite ends of the NPP Late Model Series points chase are looking forward to the Gold Cup weekend for different reasons. Current point leader Mike Tom hopes to extend his Feature win streak to four in a row, while Darrell Midgey would simply like to complete a Feature event. "This is an extremely tough series to get back to back wins," says Tom, driver of the Hinton Oilfield Services #55 Chevrolet, "so it's fun to have the unique opportunity to do this."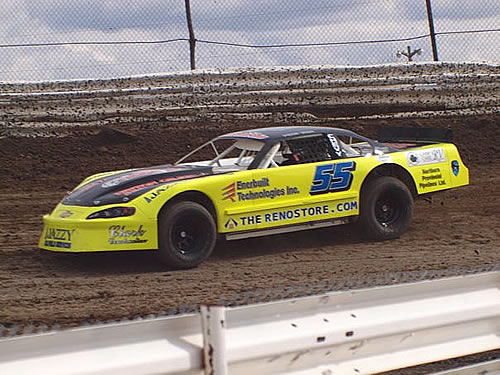 The Stony Plain, Alberta driver indicates that just being able to race is a nice change. "I'm kind of sick and tired of not racing (3 rain-outs this season). It'll be good to be able to get back to the track again." The heavy rainfall in the Edmonton region the past several weeks could make it a bit of a guessing game for race car set-ups. "We are ready for any track conditions," adds Tom, "two-day shows usually mean a heavy track the first night and a dry slick the next. But you never know." Meanwhile, Darrell Midgley won't be keeping an eye on the sky this weekend but on the gauges on his dash of the Lucas Oil #14 Dodge. Midgley sits last in the NPP Championship points chase courtesy a blown motor at the season opener. "It's been one of the most frustrating starts that I can remember. We got rained out in Lethbridge and then the motor locked up tight in Edmonton."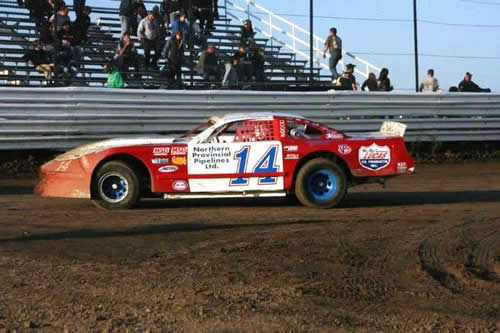 The Sidney, British Columbia driver says it's going to be a challenge the rest of the season. "We have a good car and a good crew. If we have a good weekend you'll see this car back into the top five." The Sidney, British Columbia driver grabbed a Feature win and a second at the 2009 Gold Cup race weekend in Edmonton.
2011 GOLD CUP
Castrol Raceway – Edmonton, Alberta
>Friday, July 22nd
Spectator Gates @ 5PM
Racing at 7PM (after Sprint Car Qualifying)
>Saturday, July 23rd
Spectator Gates @ 4PM
Racing at 6PM (after Sprint Car Qualifying)
BREAKING NEWS!! (July 20th at 6:30pm): 2009 NPP Series Champion Darrell Midgley has pulled himself out of this Friday and Saturday's Gold Cup race in Edmonton. Midgley says its was a extremely tough decision to make but as owner/promoter of Western Speedway in Victoria, BC, he felt he should be at his facility to oversee a major weekend event. Filling in for Midgley and driving the #14 Lucas Oil Dodge will be 5-time Castrol Raceway Wissota Late Model champion Kelvin Bell.