NPP SERIES BACK HOME TO WRAP UP SEASON
EDMONTON, AB – With an incredible weekend at Grays Harbor Raceway in Elma Washington behind them, race teams of the Northern Provincial Pipelines Late Model Series return to their home track Saturday night. "Only two race dates remain on the schedule," says NPP Series announcer Gord Craig, "we're back at Castrol Raceway for two Saturday night shows. Both of which will be hard fought nights." Three drivers still have a mathematical chance at grabbing the 2008 Championship. Two-time NPP Series champion and current point leader Dwight Kennedy has a 95 point lead over second place Brian McCaughan. "Race smart," says Kennedy, "stay out of trouble and we should be there at the end."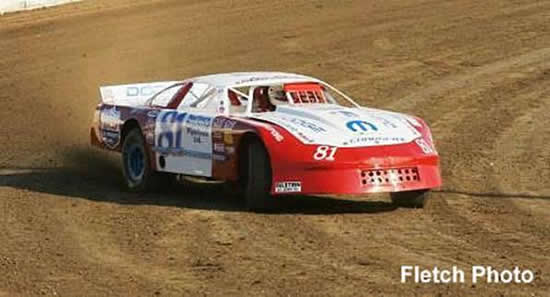 Kennedy drove his Lucas Oil #81 Dodge to back to back top five finishes (5th and 2nd) in Washington on the weekend. "We've won twice in Edmonton already this year (Aug. 23rd & June 29th) so we are in pretty good shape." Kennedy needs just 212 points to clinch the 2008 NPP Late Model Series Championship. Brian McCaughan, in his avenuebuilt.com #42 Chevrolet, who clinched the Rookie of the Year honors in Elma, Washington last weekend, is looking forward to the final two races at Castrol Raceway.

"We have four 3rd place finishes in Edmonton this season," says the Okotoks, Alberta driver, "that's pretty good considering we've run there only five times this season." McCaughan however will be looking over his shoulder the remaining races at a hard charging Mike Tom.
The Stony Plain Alberta driver sits third in the standings just 77 points back in his #55 Hinton Oilfield Services Chevrolet. Rounding out the top 5 in the NPP Series point's chase. Defending season champion Jason Beaulieu in his All Weather Windows #46 Dodge is fourth and Kevin Clark sits fifth in his #5 Clark Construction Dodge.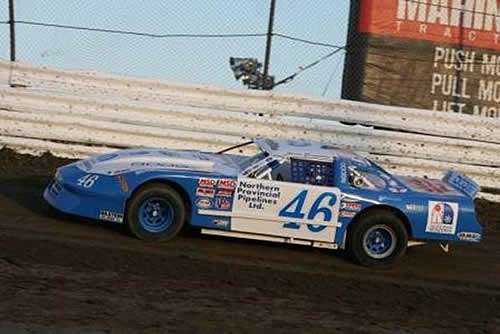 Although mathematically eliminated from season champion status in 2008, both Beaulieu and Clark could still finish as high as second in the standings. However, they would need both Tom and McCaughan to have major problems on the remaining race nights.
NPP PIT BITS
– the last rookie to finish second in NPP Series points was Gerry Emond in 2005
– Rookie Brian McCaughan has finished out of the top 10 only once this season in Feature events
– there have been 9 different Feature winners in 2008 which ties the current record set in 2005
– there have been 14 different Heat winners in 2008 (record is 22 set in 2007)
– eight drivers have surpassed the 1,000 point plateau this season which ties the record set in 2005
– since 2001, only four NPP drivers have ever surpassed the 1,300 point plateau
2003: Trevor Emond – 1,363
2005: Trevor Emond – 1,515 (single season record)
2007: Jason Beaulieu – 1,309
2008: Dwight Kennedy – currently 1,339 with 2 races to go

NEXT NPP SERIES RACE EVENT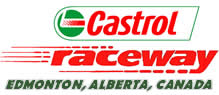 >SATURDAY, September 6th
Scheduled start time is 6:00pm