EDMONTON, AB – In its 15 season history, Northern Provincial Pipelines Late Model Series teams have only competed on the August long weekend a total of five times [9 races]. Current NPP Series point leader Darrell Midgley has competed in three of those race weekends. His best finish was a third on Night #1 of the 2012 August long weekend event at British Columbia's Merritt Speedway. There will be no putting on a helmet or fire suit for the 2009 NPP Series Champion this August long weekend.

"It's actually going to be pretty laid back for me," admits the driver of the Integra Tire(Edson) #14 Dodge, "I'm doing absolutely nothing." Even though Midgley is the promoter of Western Speedway, the Sidney, British Columbia driver won't even be turning laps in his pavement late model. "The track is basically dark this weekend. There is just so much going on in the Victoria region. We actually haven't scheduled any big events (on August long weekend) the past few years. It's a good time to give my staff some time off."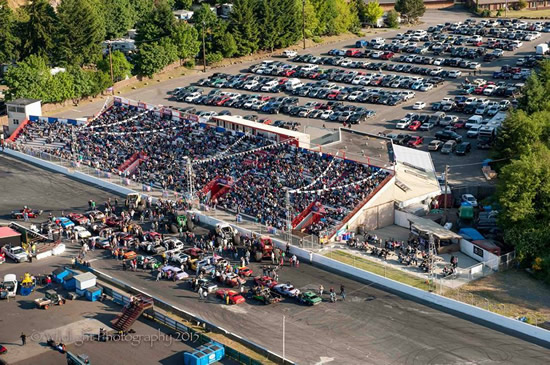 Dwight Kennedy was the first ever NPP Series Feature winner at an August long weekend event. The two-time NPP Series Champion took the checkered flag on Night #1 of the August 2004 long weekend race in Edmonton [finished 5th on Night #2]. Kennedy's plans this long weekend are the complete opposite of Midgley's. "Work, work work," exclaims the Edson, Alberta driver and founder of the NPP Series, "we are still busy here (at Northern Provincial Pipelines Ltd.). The original plan was to give my employees the weekend off. That changed earlier this week with a rush (pipeline) job that starts on Saturday." Kennedy, who sits third in the NPP Series Championship points chase, will be behind the wheel of an Excavator instead of his NPP #81 Dodge.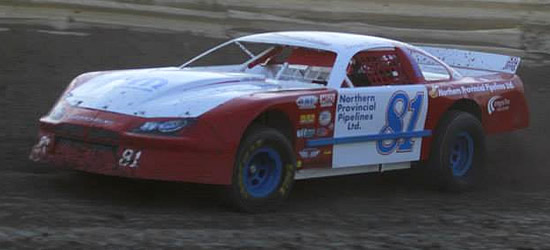 Already in the NPP Late Model Series record books with three consecutive NPP Series Championships [2003, 2004, 2005] and most Feature wins in a single season [7 in 2003], Trevor Emond dominated August long weekend race action. Emond, who has temporarily hung up his helmet [pavement and dirt], won 5 consecutive August long weekend Feature events. The Leduc, Alberta driver grabbed both Features at the 2008 August long weekend event in Okotoks, won the rain shortened 2009 weekend in Edmonton, and took both Features at the British Columbia August long weekend race in 2012. Emond will be at the Wetaskwin track this August long weekend acting as crew chief for his two children. Both Tyler and Kara run in the Mini Cup and Bandelero classes.
AUGUST LONG WEEKEND NPP SERIES FEATURE WINNERS
2004 – Friday, August 6th (Edmonton, AB)
Dwight Kennedy (pole: Darrell Midgley)
2004 – Saturday, August 7th (Edmonton, AB)
Jason Beaulieu (pole: Shawn Kennedy)
2006 – Saturday, August 5th (Swift Current, SK)
Bruce Broughton (pole: Bruce Brougton)
2006 – Sunday, August 6th (Swift Current, SK)
Shawn Kennedy (pole: Shawn Kennedy)
2008 – Saturday, August 2nd (Okotoks, AB)
Trevor Emond (pole: Brian McCaughan)
2008 – Sunday, August 3rd (Okotoks, AB)
Trevor Emond (pole: Trevor Emond)
2009 – Saturday, August 1st (Edmonton, AB)
– Rained Out –
2009 – Sunday, August 2nd (Edmonton, AB)
Trevor Emond (pole: Darrell Midgley)
2012 – Saturday, August 4th (Merritt, BC)
Trevor Emond (pole: Darin Borysko)
2012 – Sunday, August 5th (Merritt, BC)
Trevor Emond (pole: Trevor Emond