KENNINGTON WRAPS UP DREAM SEASON THIS WEEKEND
HOMESTEAD, FL – Many Canadian stock car competitors dream about racing against the worlds best. For DJ Kennington that dream became a reality back in February when he sat down in his STP Tools/Northern Provincial Pipelines Ltd. sponsored #81 Dodge. Kennington became part of the big leagues of auto racing when he took his first few laps around Daytona International Speedway. Nine months later Kennington is back in the State of Florida to wrap up his first season in the NASCAR Nationwide Series. "Just to be here and represent Canada is unbelievable," says the St. Thomas, Ontario driver who is once again the lone Canadian in the field, "there are a lot of Canadian racers that never have the opportunity to be here even once. For me to do what I've done this year is a dream come true." Kennington has competed in 26 of the 35 scheduled Nationwide races this season. He would have run the entire season but he was busy running the Canadian Tire Nascar Series schedule where he finished third in the points chase.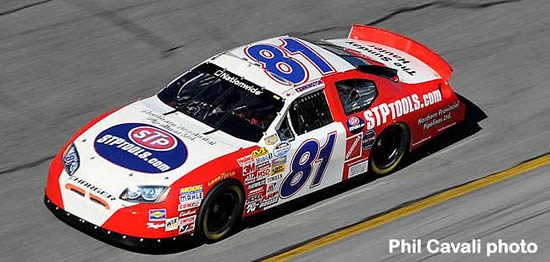 Kennington enters Saturday's race at Homestead-Miami Speedway 26th in the Nationwide Series point standings. Kennington could finish as high as 24th with a strong run in the Sunshine State. "We have very little experience on one and half mile tracks," adds Kennington who has never raced at Homestead before, "the speeds are so much faster than on the mile tracks." Kennington finished 22nd on the one mile track in Phoenix last weekend. "We've come such a long way this season though," says Kennington, "if someone told me, even three years ago, that one day I would be running with some of the best stock car drivers in the world every weekend. I would have told them they were crazy. It's been a good year all around. Thanks to Dwight (Kennedy) my dad (Doug) and all my sponsors, its been a dream come true for me this year." Kennington will once again be rubbing shoulders and fenders with some of NASCARS elite this weekend and representing Canada at over 200 kilometers per hour. "The experience, the thrills, the memories have been awesome for me. Nobody can ever take that away."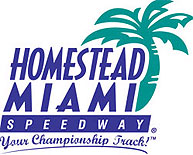 FORD 300 (200laps/300miles)
>Friday, November 14th
Practice Session #1 – 11:15AM (Edmonton time)
Practice Session #2 – 4:45PM (Edmonton time)

>Saturday, November 15th
Qualifying – 9:35AM (Edmonton time)
RACE – 2:30PM (Edmonton time)
UPDATE: DJ Kennington wrapped up the 2008 NASCAR Nationwide Series season finishing 26th in Florida.