AVONDALE, AZ – Canada's DJ Kennington wrapped up his 2014 race season with a strong 7th place finish at the Casino Arizona 100 event at Phoenix International Raceway Thursday night. After running 17th fastest in practice, Kennington qualified 19th in his Northern Provincial Pipelines #81 Dodge for the final race of the NASCAR K&N Series season. "The numbers sure weren't there in practice or qualifying," admits the St. Thomas, Ontario driver, "but we figured things out for the race. The car got better as the night went along. It definitely was a huge team effort." At the drop of the green Kennington gained several spots moving into the 15th position before the race was even 10 laps old. On Lap 33, the two-time NASCAR Canadian Tire Series champion narrowly avoided a nasty three-car crash that forced race officials to throw the red flag.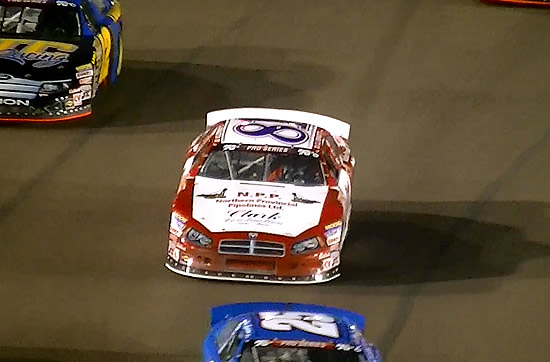 "Had a little bit of time to react [to the crash]," adds Kennington, "I was more worried about running through the debris than anything." After the clean-up, which took close to 15 minutes, Kennington continued his push to the front moving from 13th to 11th by the mid-way point of the race. At Lap 50 a scheduled competion Yellow flag would fly allowing teams to pit for adjustments and fuel. The adjustments made to Kennington's car dramatically improved its handling.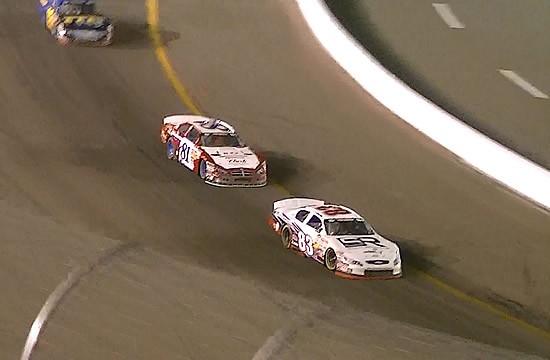 On Lap 55 Kennington cracked the top-10 for the first time in the 100 lap race. Kennington fell out of the Top 10 with less than 30 laps to go but battled back to 8th with just 5 laps remaining. "The car was really loose towards the end but we pushed hard and managed to gain back track position." A late race caution would provide an exciting green, white checkered finish. Kennington gained one more position to finish 7th giving him back to back top-10 finishes at Phoenix International Raceway in 2014. Kennington finished 5th at the NASCAR K&N Series race back on February 27th. Kennington finished third in the NASCAR Canadian Tire Series 2014 championship point standings.
CASINO ARIZONA 100 results
-Thursday, November 6, 2014
1. #99 Nick Drake – Mooresville, N. Carolina
2. #20 Gray Gaulding – Colonial Heights, Virgina
3. #00 Cole Custer – Ladera Ranch, California
4. #97 Jesse Little – Sherrills Ford, N. Carolina
5. #9 Dylan Lupton – Wilton, California
6. #17 David Mayhew – Atascadero, California
7. #81 DJ Kennington – St. Thomas, Ontario
8. #8 John Borneman – Ramona, California
9. #26 Greg Pursley – Newhall, California
10.#33 James Krzysik – Grande Prairie, Alberta
11.#42 Taylor Cuzick – Tolleson, Arizona
12.#5 Thomas Martin – Auburn, California
13.#18 Bill Kann – Scottsdale, Arizona
14.#83 Kelly Admiraal – Sherwood Park, Alberta
15.#22 Austin Hill – Winston, Georgia
16.#44 Austin Reed – Mooresville, N. Carolina
17.#84 Rich Delong – Santa Clarita, California
18.#11 Justin Funkhouser – Paradise, California
19.#61 Brett Thompson – Jerome, Idaho
20.#16 Brandon McReynolds – Mooresville, N. Carolina
21.#38 Wendell Chavous – Hephzibah, Georgia
22.#25 Chris Eggleston – Erie, Colorado
23.#36 Hannah Newhouse – Twin Falls, Idaho
24.#12 Giles Thornton – Whitefish, Montana
25.#30 John Wood – Eagle, Idaho
26.#14 JJ Haley – Winamac, Indiana
27.#27 Kyle Benjamin – Easley, S. Carolina
28.#35 J.D. White – Tucson, Arizona
29.#21 Jay Beasley – Las Vegas, Nevada
30.#6 James Bickford – Napa, California
31.#15 Jack Sellers – Sacramento, California
32.#54 Zach Huffman – Manteca, California