AVONDALE, AZ. – A solid performance from Canada's DJ Kennington at Phoenix International Raceway Saturday night. Kennington drove the Northern Provincial Pipelines/Clark Construction #81 Toyota to a seventh place finish at the Talking Stick Resort '60' NASCAR K & N Series race. "Hats off to my crew first and foremost," says the St. Thomas, Ontario driver, "they remained focused." On Thursday, Kennington's brand new race car did not leave pits for the first practice session. "We couldn't get the car started. We had a short in the wiring system. Thank goodness we found it."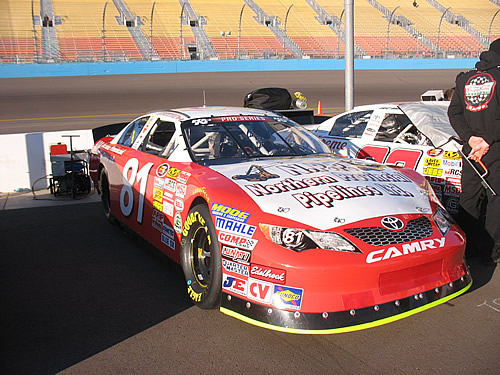 Kennington almost missed the final practice session on Friday as the troubleshooting continued. "We had a grand total of only 12 laps of practice and that's it. We guessed at the set up." Kennington qualified tenth out of thirty cars. During the race Kennington never fell out of the top-ten. "I was driving too hard into turn one all night long," admits the 2012 NASCAR Canadian Tire Series Champion, "I had to tell myself to back off a little bit. When I did, the car started turning better." Kennington ran between eight and tenth place for much of the race.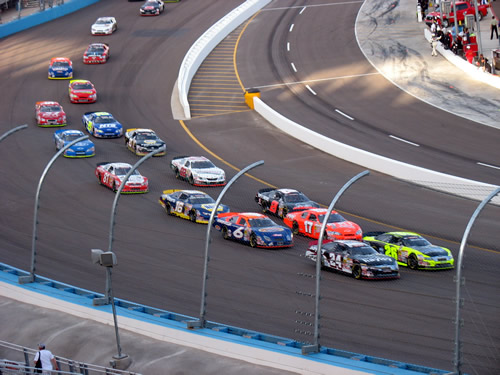 On the white flag lap Kennington put incredible pressure on Idaho's, Brett Thompson (#61). "I wanted just one more spot. I got a good run off of two and got by him on three and won the drag race to the finish line."
California's Greg Pursley (#26), who set a track record in qualifying won the race. Calgary, Alberta's Cameron Haley (#24) finished second. Kennington's next race is the 2013 season opener of the NASCAR Canadian Tire Series May 19th at Bowmanville, Ontario. The 2013 season opener of the Northern Provincial Pipelines Late Model Series is tentatively scheduled for June 8th in Edmonton, Alberta.

SIDE NOTE: NPP Late Model Series competitor Crystal Kennedy attended a NASCAR K & N Series safety meeting for new drivers at Phoenix International Raceway Friday. The Edson, Alberta driver plans on making her pavement Late Model debut later this year.