KENNINGTON EYEING STRONG PERFORMANCE IN PHOENIX
AVONDALE, AZ – Canada's DJ Kennington is looking at the two remaining races on the NASCAR Nationwide Series schedule with great anticipation. "It's been a long tough season. We have two races left and we definitely want to make the most of them." Kennington sits 26th in the point standings entering race action at Phoenix International Raceway this Saturday afternoon (Nov.8th). "This will be my 25th Nationwide race of the season," says Kennington, "so far we have run 24 of the 33 races. To be in a position to finish in the top 25 against some of the best stock car drivers in the world feels pretty good."
Kennington sits just 25 points behind Landon Cassil and 175 behind Greg Biffle in Nationwide Series points. "Its going to be tough to catch Biffle but anything can happen," adds the St. Thomas, Ontario driver, "we usually run very well here (Phoenix). We are going to run as best as we can and hopefully grab our best finish of the season. It's been a job well done by everyone, considering where we started at the beginning of the season." Kennington has two 20th place finishes this season the most recent happening on October 25th in Memphis. Kennington, the lone Canadian in the field Saturday, will have his own cheering section. The owner and several staff members from Northern Provincial Pipelines Ltd will be in attendance.
"We brought a bunch of people down from Alberta to watch the big race," says NPP owner Dwight Kennedy, "a few have never seen a NASCAR race in person before." Kennedy and his guests have already spent some time with Kennington in Phoenix. "He's a good driver," says Kennedy, "it would be good to see him get a few breaks and finish near the front this weekend."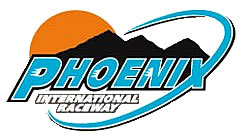 HEFTY ODOR BLOCK 200 (200miles/200laps)
>Friday, November 7th
Practice Session #1 – 9:30AM (Edmonton time)
Practice Session #2 – 1:35PM (Edmonton time)
>Saturday, November 8th
Qualifying – 10:05AM (Edmonton time)
RACE – 2:30PM (Edmonton time)

========================================
UPDATE: DJ Kennington drove the NPP #81 Dodge to a 22nd place finish at Phoenix International Raceway Saturday afternoon.