KENNINGTON COMPETING IN THE COPPER STATE
AVONDALE, AZ – Race number seven of the 2009 NASCAR Nationwide Series schedule goes this Friday night at Phoenix International Raceway. What has seemed like a lengthy pit stop for Canadian DJ Kennington is now over. The St. Thomas Ontario driver, who last competed in Las Vegas on February 28th, will once again be at the wheel of the Northern Provincial Pipelines Ltd. #81 Dodge.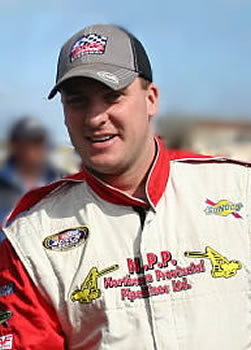 "I've had to flip my calendar twice," smiles Kennington, "it may seem like a long time but I've actually only missed three races." With drivers Kevin Hamlin and Jeff Green driving the last three Nationwide Series events (Bristol, Texas, Nashville), Kennington was using the time off wisely preparing his two Castrol / Northern Provincial Pipelines sponsored race cars for the 2009 Canadian Tire NASCAR Series season. "I'd love to race every single event on both sides of the border but that's not possible," exclaims Kennington, "we are running two cars in Canada this year and this will definitely be taking up a lot of my time."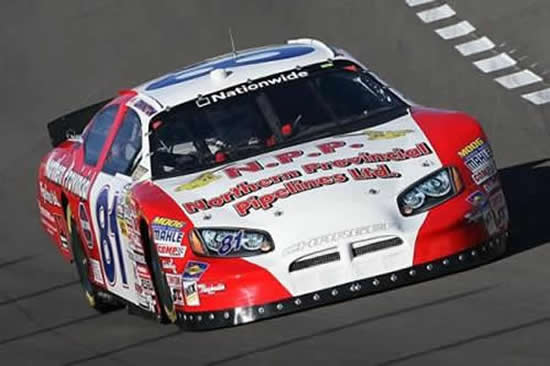 As far as the remainder of the 2009 NASCAR Nationwide Series schedule is concerned, finances and corporate sponsorship will play a major role. "We are doing one race at a time," exclaims Kennington, "it's a dollars and cents thing right now. We are penciled in to run Talledega, Richmond and Darlington after this race but that could change." Trying not to look too far ahead, Kennington remains focused on the Arizona race. "Phoenix is one of the first big American tracks that I competed at when I broke into the Nationwide Series (2006). It's definitely nice to be back here again." Kennington finished 26th and 22nd in his two appearances at Phoenix International Raceway last season (April and November). "We are definitely looking for a good run this Friday in both qualifying and the race."
BASHAS' SUPERMARKETS 200 (200miles/200laps)
>Friday, April 17th
Practice Session – 35th fastest (28.263 seconds at 127.37mph)
QUALIFIED 30th (28.175 at 127.77mph)

UPDATE: Canada's DJ Kennington finished 23rd at Phoenix International Raceway Friday night in the Northern Provincial Pipelines Ltd. #81 Dodge.
Greg Biffle was the race winner.