EDMONTON, AB. – The Northern Provincial Pipelines Late Model Series crowns its 2014 champion this month. "Just two race dates left on our schedule," says NPP Series announcer Gord Craig, "we wrap up our season with a two-day show in Rimbey, Alberta." Race teams will be coming off an extended break when they hit the oval track at Central Alberta Raceways on September 20th and 21st. "We've had a bit of a gap between race dates," admits Craig, "I know that teams are pretty eager to see the green flag again." The last NPP Series race event was more than five weeks ago.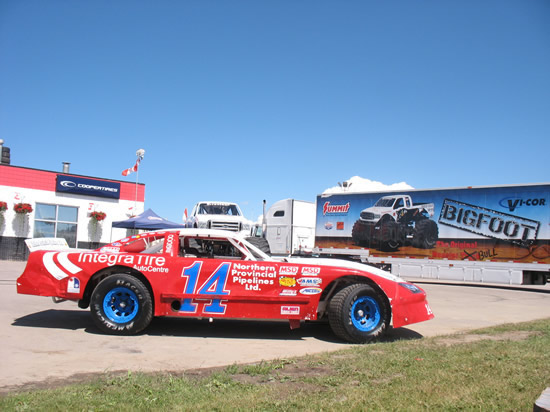 "Even though we've had some time off between races, it's still been pretty hectic [for us] as a racing Series." This year has been especially busy for NPP Series pace car and race car appearances.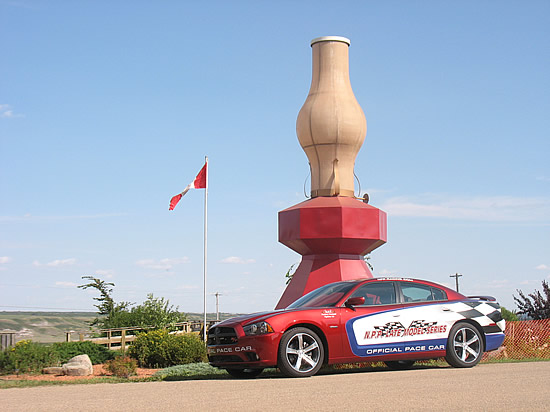 "We've been to South Dakota, Wyoming, Montana, Saskatchewan and all over Alberta with the official pace car," adds Craig, "most of our drivers have had their race cars on display several times this season as well." Craig says staying in the public eye is important when you are not at the track.
"Car displays are like an interactive billboard. It's the perfect way to connect with fans and maybe even attract some new fans." Just 40 points separates the top 5 drivers in the NPP Series Championship point standings. To celebrate its 10th season of operation, Central Alberta Raceway's hosts the NPP Late Model Series Championship weekend for the very first time.