EDMONTON, AB – The official pace car of the Northern Provincial Pipelines Late Model Series celebrated its first birthday on the weekend. Over the last twelve months, the 2012 Dodge Charger has visited three provinces, performed pace car duties at five race tracks and traveled close to 38,000 kilometers.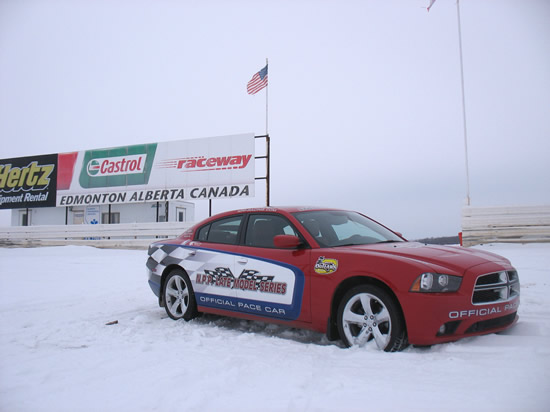 "It really is a great looking billboard for our Series and for racing in general," exclaims NPP Series announcer Gord Craig, "this car really stands out but it stands out even more during our long off-season. People don't expect to see a pace car driving around during the middle of winter." This is the second pace car put into service by the NPP Late Model Series. The first pace car, also a Dodge Charger, was unveiled back in May of 2008.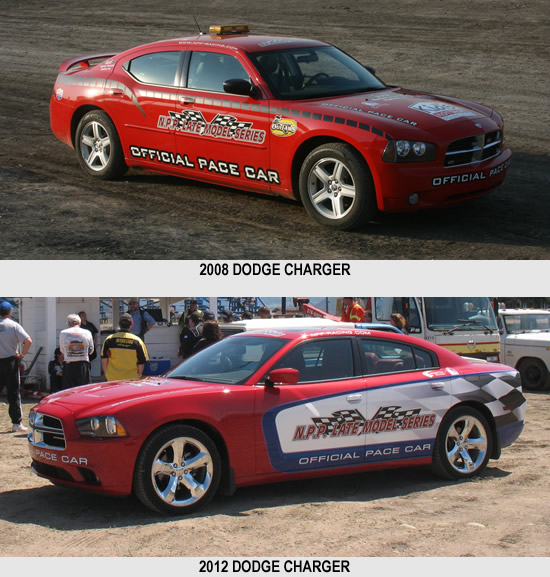 "It would be interesting to see how many pictures have been taken of our two pace cars over the years. Simple trips to the grocery store or the gas station always turns into an opportunity to talk racing." The current NPP Series pace car will be having another busy season in 2013. "Like last year, we will be in a several parades and car shows." Craig notes that the pace car will once again be visiting several non-NPP Series race tracks this summer. "The pace car is a moving business card for the Series."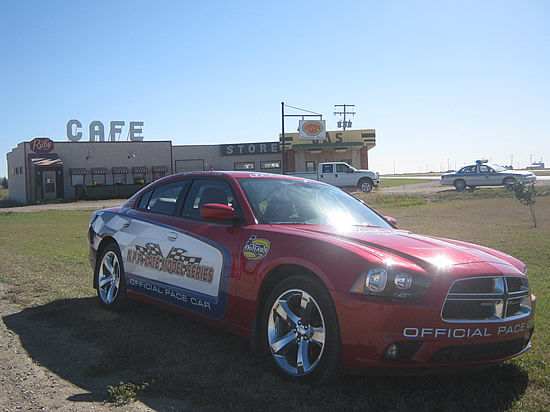 Northern Provincial Pipelines Late Model Series race teams continue preparations for the 2013 race season. The season opening weekend will feature two familiar tracks. Western Canada's toughest racing series 'on the dirt' competes at Edmonton's Castrol Raceway Saturday, June 8th. The NPP Series wraps up the opening weekend at Rimbey's Central Alberta Raceways on Sunday, June 9th.