INCHING CLOSER TO VICTORY
ELMA, WA – Lane Zerbin had a runner-up finish in the Feature event of the Washington Modified Tour Saturday night at Grays Harbor Raceway. The driver of the Northern Provincial Pipelines Ltd./ C-Force Marine #81 Modified knows it's only a matter of time before he is standing in victory lane. "We are getting closer and closer to that first win (of the season)."
The Victoria, British Columbia driver kicked off the race night in Elma, Washington with his second Heat race win of 2019. "Had a little luck in our Heat race" admits Zerbin, "the car in front of me went around and the rest of the field piled into him." When the race went back to green Zerbin took control. "On the restart I was able to pinch the leader down going into one and never really looked back from there." When the checkered flag was shown, the Team NPP driver had a five-second margin of victory.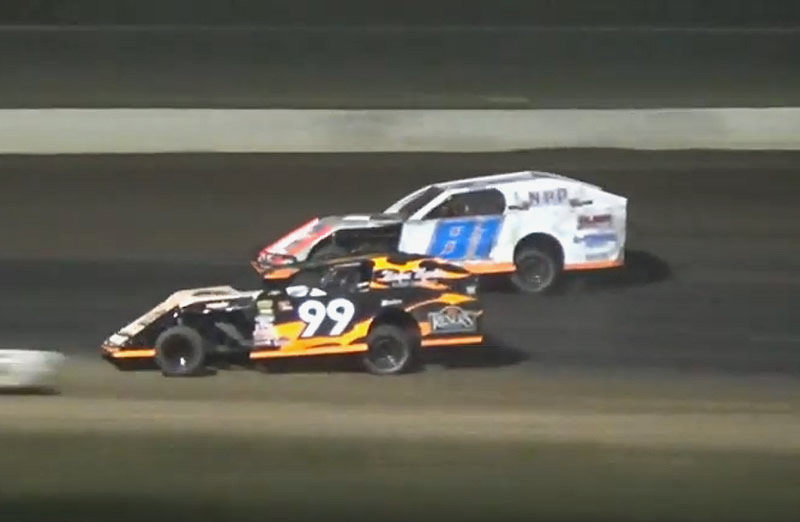 Track conditions were dry and smooth for Modified competitors Saturday night. "The Sprint Cars were on before us so they laid a little rubber down in turn three and four. The track was black from top to bottom." Twenty-cars took the green-flag for the 25 Lap Feature event. Zerbin started the Feature on the inside of row two. "The pole sitter slipped up and made it three-wide going into one," says Zerbin, "I grabbed second at this point." Zerbin ran second to race leader #99 Jeremy Martin for a total of six laps. "A dry-slick track brings out the asphalt skills and your patience. You can't just drive it hard into the corners." Zerbin, Martin and Zack Simpson broke away from the Modified field. Simpson moved passed Zerbin for second on lap 6. "I slipped up a bit and Zach got by me." Zerbin kept pace but closely watched the driving lines of both Martin and Simpson. "I saw second place (Simpson) try the outside and there was some grip up there." Simpson then moved into the race lead with 10 laps to go. "Changed my driving line a bit at this point." Only two caution flags flew the entire Feature. "It was nice change not to have very many cautions. Lapped traffic definitely came into play at the end." With three laps to go Zerbin caught and passed Simpson to move into second. Zerbin was within striking distance of the race leader when the checkered flag flew. "I was catching him (Simpson) near the end but ran out of laps." Zerbins second place finish was his third podium finish of the 2019 season. In his last three Modified Feature events at the Elma, Washington track, Zerbin has registered a second, fourth and third place finishes.

Next race event for Lane Zerbin and Team NPP is a three-day race event at Cottage Grove, Oregon. Cottage Grove Speedway hosts the 2019 Freedom Cup on July 4th, 5th and 6th.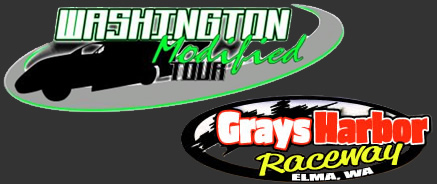 > Saturday, June 15th, 2019
FEATURE
1. #12 Zack Simpson – Hoquiam, Washington
2. #81 Lane Zerbin – Victoria, British Columbia
3. #99 Jeremy Martin – Warren, Oregon
4. #12 BJ Wild – Redmond, Oregon
5. #25 Scott Miller – Shelton, Washington
6. #19 Brad Martin – Warren, Oregon
7. # 7 Kevin Smith – Sedro Wooley, Washington
8. #91 Chris Beaulieu – Campbell River, British Columbia
9. #14 Kyler Moore – Seabeck, Washington
10.#11 Tom Sweatman – Cosmopolis, Washington
11.#27 Lawrence O'Conner – Port Hardy, British Columbia
12.# 5 Devon West – xxxx, Washington
13.#51 Craig Moore – Seabeck, Washington
14.# 8 Rick Smith – Mt. Vernon, Washington
15.#28 Brian Harding – Oakville, Washington
16.#97 Tyson Blood – Olympia, Washington
17.#87 Brenton Schnitzer – Shelton, Washington
18.#43 Shane Kerrigan – Aberdeen, Washington
19.#45 Tiana Berkley – Redmond, Oregon
20.#71 Zachery Fuller – Tacoma, Washington