EDMONTON, AB – Pace cars and motorsports have gone hand in hand for decades. Most race tracks in North America have dedicated pace cars that lead competitors to the green flag each and every race weekend. In the province of Alberta, the Northern Provincial Pipelines Late Model Series is one of the few racing series that has its own dedicated pace car. Three Dodge Chargers have been used by the NPP Late Model Series since 2008 at 10 different tracks. The most current 'moving billboard' of the NPP Series pace car recently hit 50,000km's on the odometer (January 27, 2016).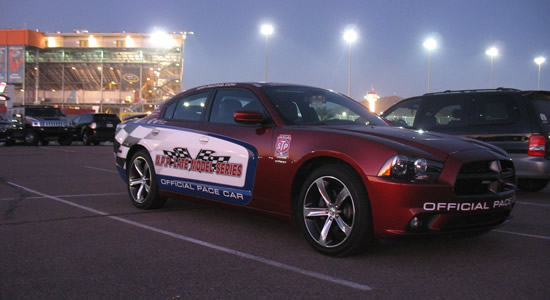 The 2014 Dodge Charger pace car went into service on July 18, 2014 after the 2012 Dodge Charger pace car was written off in a bizarre late night accident. NPP Series announcer Gord Craig was returning from a NASCAR race event at Wyant Group Raceway in Saskatoon, Saskatchewan on July 16, 2014 when he crashed into a herd of Black Angus cattle that wandered onto a major highway.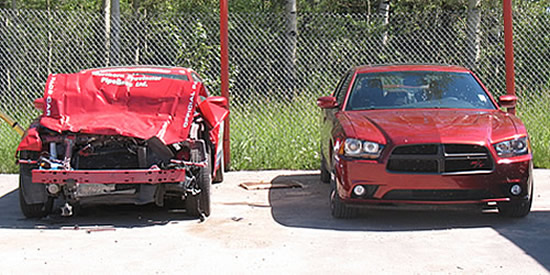 The first pace car, a 2008 Dodge Charger was retired in 2012 after travelling more than 137,00km's. It was last seen, without decals, in the Whitecourt, Alberta region. The current 2014 Dodge Charger pace car is expected to be retired at the conclusion of the 2016 race season. The three pace cars combined have travelled a total of 260,600km's and have been seen in three Canadian provinces and nine American states. The official pace car of the NPP Late Model Series will be back on the track once again in 2016 leading NPP Series teams to the green flag. The 16th consecutive season of NPP Late Model Series action begins May 28th in Edmonton at Castrol Raceway.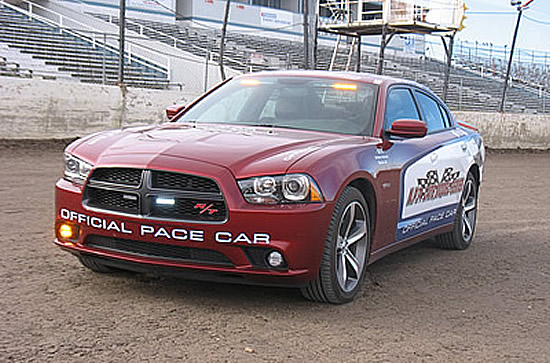 2014 DODGE CHARGER
In Service: July 18, 2014
Current mileage: 50,441 km's (February 17, 2016)
608.8 km's/week
———————————————————————————–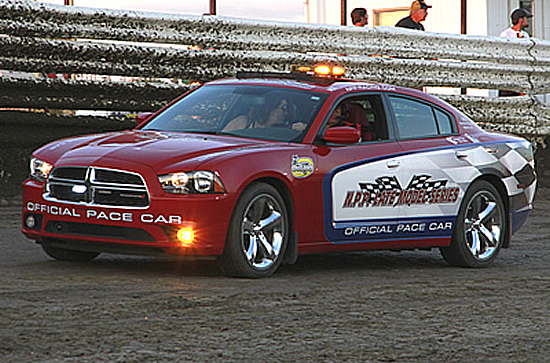 2012 DODGE CHARGER
In Service: March 22, 2012
Retired/Crashed: July 16, 2014 (73,091 km's)
602.6 km's/week
————————————————————————————
2008 DODGE CHARGER
In Service: December 20, 2007
Retired: March 22, 2012 (137,101 km's)
617.2 km's/week