GOLDEN RACE FOR TOM, MIDGLEY & EMOND
EDMONTON, AB – After several weather cancellations in May and June, the stars of the Northern Provincial Pipelines Late Model Series raced on their home track for this first time this season. Friday and Saturday night (July 10th / 11th) NPP teams competed with the open wheel Sprint Car division at the 55th running of the Gold Cup at Edmonton's Castrol Raceway. Three NPP Series drivers figured prominently in the results both nights. Stony Plain, Alberta's Mike Tom won Friday nights Feature and placed third Saturday night. Sidney, British Columbia's Darrell Midgley placed second Friday night and was Saturday night's Feature winner. Leduc, Alberta's Trevor Emond had a third and a second place finish at the two-night show.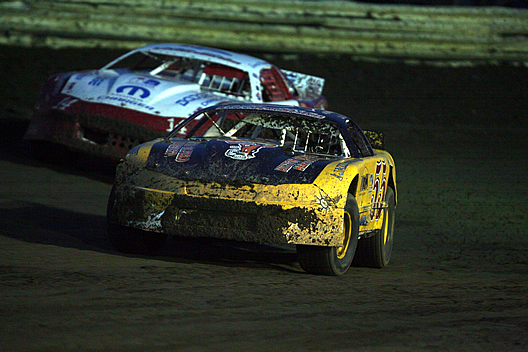 Midgley's strong weekend allowed him to take over the point lead for the second time this season. "The planets seemed to be aligned for us right now," says the driver of the #14 Lucas Oil Dodge, "the playing field in this class is so level right now that every pass seems to turn into a major battle. We competed very hard for the win (Saturday night). The second place finish Friday night was just as hard fought." Mike Tom meanwhile officially ended the jinx that has plagued him at previous Gold Cup events. "We've had mechanical issues with the car over the years no doubt about that," indicates the driver of the Enerbuilt Technologies #55 Chevrolet, "it seems to be coming together for us as a team this season though. We've been more focused on the car (set up) lately instead of worrying about what might break next. We are pretty confident on what we need to do the car as track conditions change." Tom sits third in the NPP Championship point standings, just 117 points behind Midgley and is only a mere 25 points out of second spot.
Trevor Emond continues his climb back up the point's ladder after blowing his motor in Lethbridge two weeks ago. "We were very close to having to run our spare motor on the weekend," says the driver of the Glentel Wireless #17 Chevrolet, "we probably wouldn't even have cracked the top 10 either night. I'm glad we had a strong weekend. We needed it because this yo-yo ride is getting a bit tiring." Emond fell from third to thirteenth in the points chase after his motor issues in Lethbridge. "The two good nights has definitely given us a boost." With back to back podium finishes in Edmonton, the three-time NPP Series Champion now sits 10th in the standings just 75 points back of two time NPP Series Champion Dwight Kennedy who sits fifth in the standings.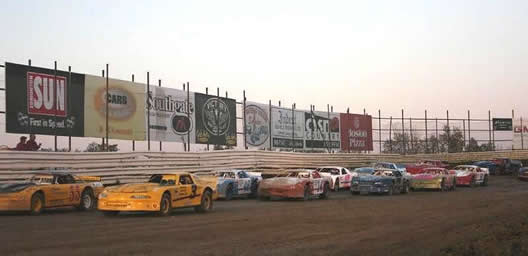 NPP WEEKEND RACE NOTES
– the #14 Lucas Oil Dodge has not finished worse than third in 6 races this season.
– only 1 yellow flag was flown during Saturday nights 25 lap Feature.
– the pole sitters did not win Friday or Saturday nights Feature. Only 1 of 6 races run this season has been won by the pole sitter. Only 7 of the last 23 races dating back to last season has been won by the pole sitter.
– Whitecourt, Alberta's Kevin Wheeler led the most laps in Saturday nights Feature (15) in his # 3 Dodge but the setup on his race car went away. Wheeler settled for fourth. Wheeler finished fifth in Friday's Feature. He also won his Heat races both nights.
– Jason Beaulieu had a three race winning streak snapped Friday night. The Campbell River, BC dropped from first to second in NPP Series points after registering back to back DNF's (did not finish) for the first time ever.
– Whitecourt, Alberta's Paul Grundberg missed his first ever NPP Feature due to engine problems in his #12 Pontiac.

NOTE: The Northern Provincial Pipelines Late Model Series now has two weekends off before the next event. The July 25th scheduled event at Rapid Fire Motorsports Park in Drayton Valley, Alberta has unfortunately been cancelled by track management.