EDMONTON, AB. – The Northern Provincial Pipelines Late Model Series is back in action this Saturday night at Castrol Raceway. Stony Plain Alberta's Mike Tom hopes to become the first NPP Series driver since 2003 (Trevor Emond) to win four consecutive Feature events. "We have had our eye on the ball the last few races here in Edmonton," says the current point leader and driver of the #55 Hinton Oilfield Services Chevrolet, "we've been watching how the track is changing and how the track is prepped and building that into our car set up."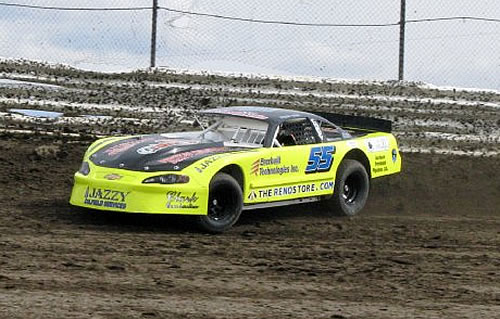 Right now Tom is more concerned about driver preparedness than his race car. "We haven't had the car fail us during a race event for some time now. What I'm a little concerned about is the longer that you go between races you can lose your focus." The last time NPP Series drivers were on the track was June 4th.
Two-time NPP Series champion Dwight Kennedy is focused on getting his car around the race track. "It was a brand new race car at the season opener and we were still trying to get the set up right. We couldn't get it to turn in the Heats. Then it wanted to turn too much in the Feature." The driver of the Lucas Oil #81 Dodge still managed a second place finish in the Feature. "The car will be good for this Saturday."
Both Kennedy and Tom will be looking over their shoulders this weekend as Whitecourt, Alberta's Kevin Wheeler has indicated he's due for a win. "We might have had something for Dwight and Mike at the last race if we didn't smack up the car (in the heat). We need to stay out of trouble and get to the Feature with a car that's all together." Wheeler drove his damaged race car to a third place finish at the 2011 season opener. Wheeler, who last won a NPP Series feature in 2008 (Elma, Washington), had three consecutive second place finishes to wrap up the 2010 season.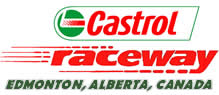 > Saturday, July 9th
Gates @ 4:00pm
Racing @ 6:00pm