FINISHING FIRST FOREMOST FOR FROST
VICTORIA, BC – Team NPP is back in action this weekend in Victoria, British Columbia. Jason Frost is behind the wheel of the Northern Provincial Pipelines Ltd./Saanich Braves Hockey Club #81 Dodge. Frost currently sits 6th in the 2019 The Keg Late Model Drivers Challenge Series Championship point standings. Frost is just 20 points out of 5th and 41 points back of point leader Rory Smith. "If you give Smith or (Mike) Haslam a chance and let them get out front, they are hard to pass," exclaims Frost, "good cars and good drivers." There have been four different Feature winners in four races so far this season. Only two race nights/four Features remain in the 2019 season. Two of those Features will be run this Saturday night at Western Speedway.
Frost desperately wants to add his name to the Feature win list. So far this season the Victoria, British Columbia driver has an average Feature finish of 7.75. During qualifying, at the first two events of the season, Frost had the fastest and second fastest Late Model on the property. "I think most importantly we are happy with the speed in the car. We just need to find a way to carry our qualifying speed into the Features." Frost knows he will need to run a near flawless event Saturday night if he has any chance at catching the front runners in the Series.

Qualifying for Race #5 and #6 of the 2019 The Keg Late Model Drivers Challenge Series at Victoria's Western Speedway goes Saturday at 5:30 racing starts at 6:30. This event is part of the Hometown Heros night at the track. Free admission to firefighters, police officers, military and other first-responders.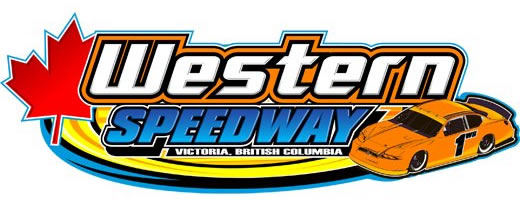 4:30PM – GATES OPEN
5:30PM – QUALIFYING
6:30PM – RACING

Classes Racing:
KEG Late Model Series (2x 50 lap Features)
Stock Cars
Outlaw 4 cylinders
Hornets
Supermoto bikes

2019 THE KEG STEAKHOUSE & BAR
DRIVER CHALLENGE SERIES
-current point standings (Top 10)
1.#16 Rory Smith* – 341
2. #10 Wes Mader* – 339
3. #22 Mike Haslam* – 324
4. #14 Brandon Carlson – 324
5. #11 Gary Smith* – 320
6. #81 Jason Frost – 300
7. # 5 Dave Smith – 265
8. #21 Rob Angus – 246
9. #77 Bud Hobbs – 239
10.#45 Aaron Wilkie – 150

*50 Lap Feature winners