EDMONTON, AB – Feature winners in the Northern Provincial Pipelines Late Model Series are receiving a little added decoration for their race cars in 2015. Custom feature win decals have been designed and will accompany the big trophy handed out to the top driver on race nights. "These aren't the generic, mass produced stickers that are in use by other racing division," says NPP Series announcer Gord Craig, "they are a season specific decal that also shows the logo of the track where the Feature race was won." The NPP Late Model Series has been proud to acknowledge its drivers and their accomplishments since day 1.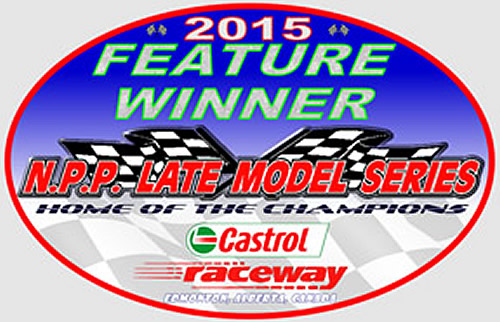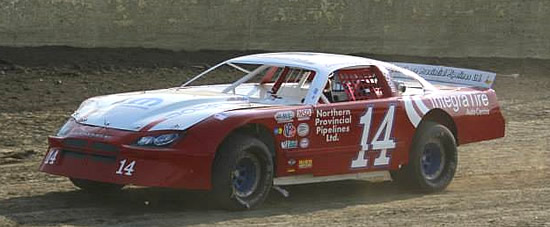 "We've handed out some pretty nice trophies over the years," admits Craig, "the new Feature win decals will be a nice visual reminder for everyone at the track." Since the very first season back in 2001, 24 different drivers have won a NPP Series Feature event. 22 different drivers have won a NPP Series Feature event in Edmonton. "This is an extremely competitive Series. Getting to the podium [top 3] is tough enough task. Winning a NPP Series Feature event deserves special recognition."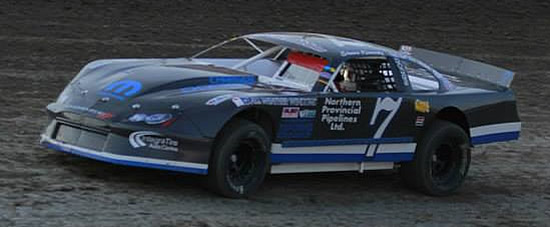 Darrell Midgley, the 2009 NPP Series Champion, won the 2015 season opener in Edmonton last month in his Integra Tire (Edson) #14 Dodge. The Sidney, British Columbia driver has won three consecutive Feature events dating back to last season at Central Alberta Raceways in Rimbey. Current NPP Series point leader Shawn Kennedy has never won a Feature event in Edmonton. At the Edmonton season opener, the Edson, Alberta driver finished second in THEREBELmedia.com #7 Dodge. Four different drivers went to victory lane last season. Mark Miller, the defending NPP Series champion, was the only first-time winner in 2014. The Calgary, Alberta driver took his A1 Autobody #69 Chevrolet to victory lane at the 2014 Gold Cup.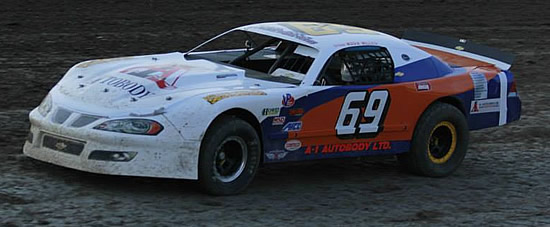 ALL-TIME FEATURE WINNERS (since 2001)
Trevor Emond ———- 33
Dwight Kennedy——- 25
Jason Beaulieu ——— 19
Larry Simpson ———- 9
Mike Tom —————– 9
Kevin Wheeler———- 9
Bruce Broughton——- 8
Kelvin Bell —————- 5
Kevin Clark ————– 5
Darrell Midgley ——– 5
Chris Beaulieu———- 3
Gerry Emond———— 3
Dennis MacEachern –3
Paul Grundberg ——– 2
Wayne Iwaschuk —— 2
Brian McCaughan —– 2
Ken Schrader ———— 2
Graham Cooke ———- 1
Wayne Gideon ———- 1
Shawn Kennedy ——– 1
Harry Kuhne ————- 1
James McCormack —– 1
Mark Miller ————— 1
Bev Shearer ————— 1