EDMONTON, AB – A total of 29 cars from 6 different race classes attended Castrol Raceway's open test 'n' tune on the weekend. Only one Northern Provincial Pipelines Late Model Series race team was on the property for the afternoon test session. "I think it went very well for us," says Shawn Kennedy, "we tried a whole bunch of set ups. The car responded pretty well." The Edson, Alberta driver was not behind the wheel of his regular NPP Late Model race car but his father's car.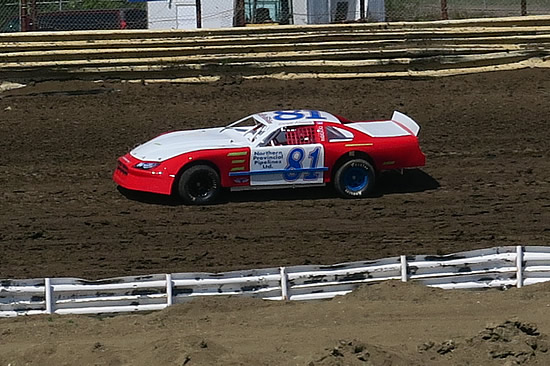 "It looks like I'll be driving the #81 the whole season. Who knows. Things can change." Dwight Kennedy, the founder of the NPP Late Model Series, leads all drivers with 151 race starts, 121 top-10 finishes and 91 top-5 finishes. Kennedy also has 25 Feature wins to go with his two NPP Series Championships (2001 & 2006). "I've got some pretty big shoes to fill," admits Shawn Kennedy, "I was hoping to be able to race against my dad for another season." The younger Kennedy briefly had the points lead last season and was aiming for his first ever season crown. "Two blown engines in back to back races [last year] kinda ended that run. Maybe this will be my year." Kennedy wound up finishing 10th in points in 2015.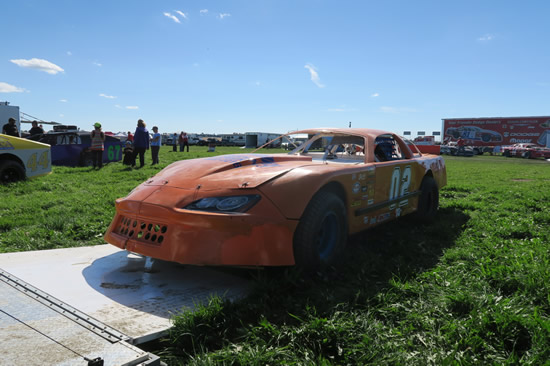 One NPP Series driver that was planning on attending the Edmonton test and tune had some bad luck on the weekend. "Blew the motor on my truck," exclaims Fox Creek, Alberta's Kevin Larocque, "got the car all ready and I was coming down to Edmonton to test and then bang." The driver of the #02 Chevrolet is scrambling to find a truck in preparation for the 2016 season opener the end of the month. "Got nothing to haul my race car with right now." Despite running a few NPP Series races last season, Larocque remains eligible for Rookie of the Year honors this season. "This is sure not the way I wanted to start the season." NPP Series officials are expecting car counts to somewhat soft to start off the 2016 season due to the current state of the Alberta economy. The 16th consecutive season of NPP Late Model Series action begins Saturday, May 28th at Castrol Raceway in Edmonton, Alberta.