EDMONTON, AB – The Northern Provincial Pipelines Late Model Series kicks off its 9th incredible season of race action in Lethbridge, Alberta this May long weekend (Saturday, Sunday May 16 & 17). The Lucas Oil Slick Mist 2009 Season Opener at Bridge County Raceway marks the third year in a row that the first event of a NPP Championship season takes place in southern Alberta. With the current economic decline in Canada, several NPP Series race teams have had to scale back their racing operations for the upcoming season. Others will be racing even harder for the coveted NPP Series Championship. Leading up to the season opener, the official website of the NPP Late Model Series will be previewing the starting 'lineup' for the 2009 race season.
#55 MIKE TOM – Stony Plain, Alberta
Despite missing valuable season points from two Feature events due to motor problems, Mike Tom still managed to finish 3rd in the NPP Series points chase last season. At one point, the Stony Plain Alberta driver sat 16th in standings (end of June) but fought his way back into the top 5 by the end of July.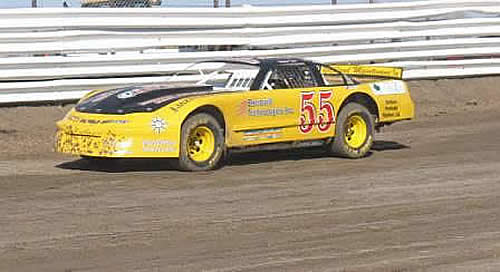 His surge in the standings was courtesy of one Feature win and three consecutive Features where he finished fourth or better. Tom had a total of ten top-5 finishes in Feature events last season in his Hinton Oilfield Services/Enerbuilt Technologies #55 Chevrolet.
#46 JASON BEAULIEU – Campbell River, British Columbia
Veteran racer Jason Beaulieu celebrates his 25th year in racing in 2009. "This is one of the best racing series I have ever competed in," says Beaulieu, "I have run many different racing divisions over the years, the competition here is really second to none. You work very hard for a win in the NPP class. They don't come easy that's for sure."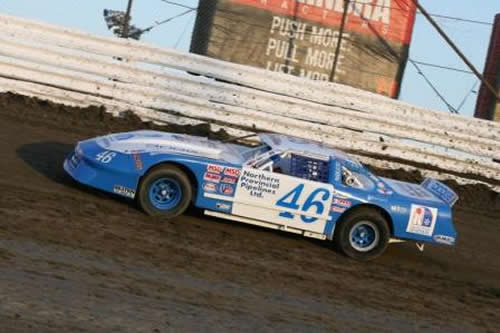 Beaulieu, the 2007 NPP Series Champion won four NPP Feature events last season in his All Weather Windows #46 Dodge. "We missed a few races last season and that definitely hurt us as far as the points." The Campbell River, BC driver finished the season fourth in points.
#42 BRIAN McCAUGHAN – Okotoks, Alberta
The Northern Provincial Pipelines Late Model Series 2008 season champion is back to defend his title. The Okotoks, Alberta driver is also 'back in black' as his #42 A-Men Contracting Services Chevrolet is sporting a brand new paint scheme for 2009. "I had a blast last year in this class," says McCaughan, "I learned lots too considering it was my first year."

McCaughan plans on running a majority of the 2009 NPP race season, however when scheduling issues arise (namely: running Rocky Mountain Raceway Park) pavement veteran Mike Browne from Black Diamond, Alberta will be filling in for several events.
#35 DARIN BORYSKO – Edson, Alberta
Spending the last two seasons as a 'guest/relief driver', Edson, Alberta's Darin Borysko will be a NPP Series regular in 2009. Borysko has registered numerous top 10 finishes in Feature events and has 3 Heat race wins in the limited time he has spent behind the wheel of a NPP Late Model.