DAYTONA BEACH, FL. – Over 80 race teams have gathered in Southern Florida for the inaugural February 18th and 19th UNOH Battle At the Beach at Daytona International Speedway. This two-day event, featuring pavement Late Models and Modifieds, is all a part of Speedweeks which leads up to the 55th running of the Daytona 500 on Sunday, February 24th. This is the first time that a short track race has been run at Daytona during Speedweeks.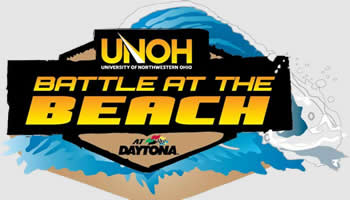 Noel Dowler (Sherwood Park, Alberta), who made his NPP Late Model Series debut in 2012, will be behind the wheel of his #5 EMCO-Rheem sponsored Dodge. Two-time and reigning NASCAR Canadian Tire Series Champion DJ Kennington (St. Thomas, Ontario) will be flying the NAPA/Northern Provincial Pipelines Ltd./Castrol Edge colors on the Bill McAnally Racing #28 Toyota. Both Dowler and Kennington will be racing in the NASCAR K & N Series class on Tuesday, February 19th. Races will be contested on a specially constructed 4/10 mile oval track on the back straight at Daytona International Raceway.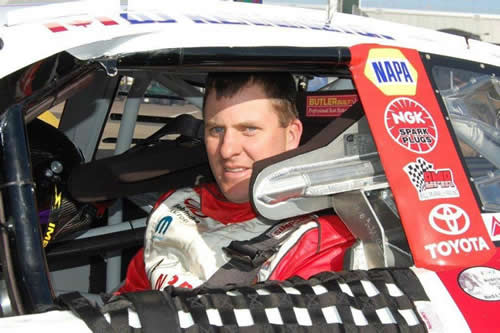 Courtesy his 2012 championship, Kennington is already locked into the Tuesday night show but will still have to compete in a Qualifying race to determine his starting spot. "Being able to race at Daytona is huge," says Kennington, "to be a part of motorsports history by competing in this inaugural race is extra special." The Battle At the Beach event replaces the NASCAR All-Star Showdown which ran from 2003 – 2011 at Irwindale Speedway in California. Kennington finished second at the final All-Star Showdown event in 2011.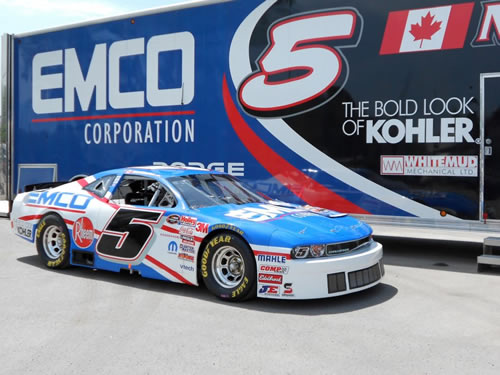 Dowler meanwhile will have to race his way into the show by running strong in his Tuesday afternoon Qualifying Heat. "There are a lot of tough drivers here," admits Dowler, "this is going to be a good test for our team." Dowler finished 10th in the NASCAR Canadian Tire Series 2012 point standings. "We've taken some big steps forward this year in our racing program. This will be a huge learning opportunity for me as well."
DOWLER/KENNINGTON 'BEACH' EVENT UPDATES
> MONDAY, February 18th
12:40 – Practice Session One
Dowler – 21st fastest / Kennington – 20th fastest

>TUESDAY, February 19th
12:30pm – Practice Session Two
Dowler – 26th fastest then blew engine / Kennington – 11th fastest
1:25pm – Practice Session Three
Dowler – did not start / Kennington – 10th fastest
4:00pm – Qualifying Race
Dowler – did not start / Kennington – finished 13th
8:30pm – Race (150 Laps)
Kennington finished 7th / Dowler finished 12th
sidenote: Calgary, Alberta's Cameron Hayley wins inaugural event.
EXTRA: As part of Speedweeks, New Smyrna Speedway's hosted a 3-day World Series of Asphalt Stock Car Racing event. Dowler also competed at this race.
> Friday, February 15th – finished 26th
> Saturday, February 16th – finished 5th
> Sunday, February 17th – finished 9th