SATURDAY NIGHT DOUBLE PLAY
VICTORIA, BC – A frustrating Saturday night for Jason Frost at Western Speedway in the 2019 The Keg Late Model Series. "It's disappointing because the car was so good. Anytime there was trouble (on the track) we seemed to find it." Frost started the night off qualifying the Northern Provincial Pipelines Ltd/ Saanich Braves Hockey Club #81 Dodge second fastest. "The balance of the car was so good," admits the Victoria, British Columbia driver, "after that, everything went wrong." Frost registered a 5th place finish in his Heat race. "We got tangled up in someone else's mess," says Frost, "no damage to the car but it was late in the race." In the first of two 50 Lap Feature events Frost finished 9th. "The car started getting loose in the first main event. I pulled into the pits and our left front tire was flat. We changed the tire, got back out but we were a bunch laps down in the end."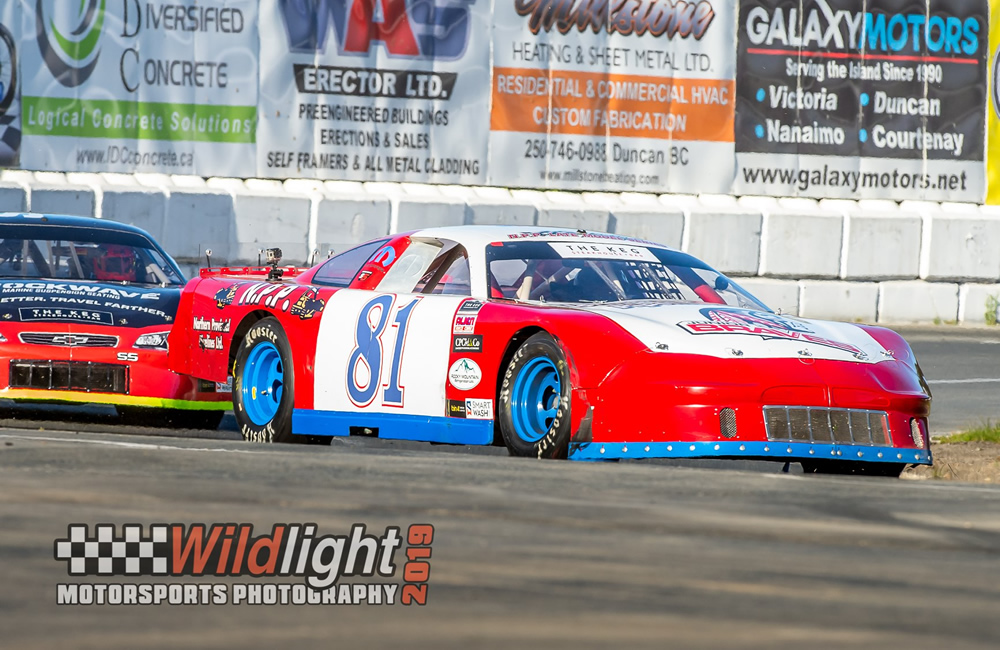 The second 50 lap Feature started off strong for Frost. "We were running in the top 5 early." The hope of salvaging the race night began to sputter just 18 laps into the second Feature. "The car started to miss. Then something in the ignition just stopped working. The car turned off right at the end of the front stretch. By the time we rolled into the pits it was all over but the crying." Frost, who was credited with an 11th place finish in the second Late Model Feature, looked to the positives from Saturday night. "The car is still fast. No damage other than the electrical problem which we can fix. We still have a good car. We just need some luck to go with it." The next scheduled race for the 2019 Keg Late Model Series is not until Saturday, August 10th. The break in the schedule gives Frost an opportunity to help out a fellow Team NPP driver in July. "I'm going to go crew with Darrell (Midgley) down at South Sound Speedway." Midgley will be running the Northern Provincial Pipelines #81 Dodge at the Wes Rhodes Memorial Super Late Model race in Rochester Washington on Wednesday, July 3rd.
ELMA, WA – Lane Zerbin and the Team NPP #81 Modified paid Grays Harbor Raceway a visit on Saturday night. "We made the call to go to Elma on Thursday," admits the Victoria, British Columbia driver, "it was a regular show." Twenty Modified teams were in the pits at the Elma, Washington facility. "I'm glad my dad (Ted) and I went now." Zerbin walked away with a 3rd place finish in his Heat race and a 4th place finish in the big Feature. "It's just a matter of time now before we get one (win)." Zerbin had to fight hard Saturday night for his top-5 finish. With less than 8 laps remaining a caution flag flew. Zerbin was running 5th at the time. "There was some confusion on the restart," says Zerbin, "a couple cars in front of me didn't go (on the green) and I got freight trained back." Zerbin was in danger of finishing out of the top 10. With just a few laps remaining a late race caution flag would fly.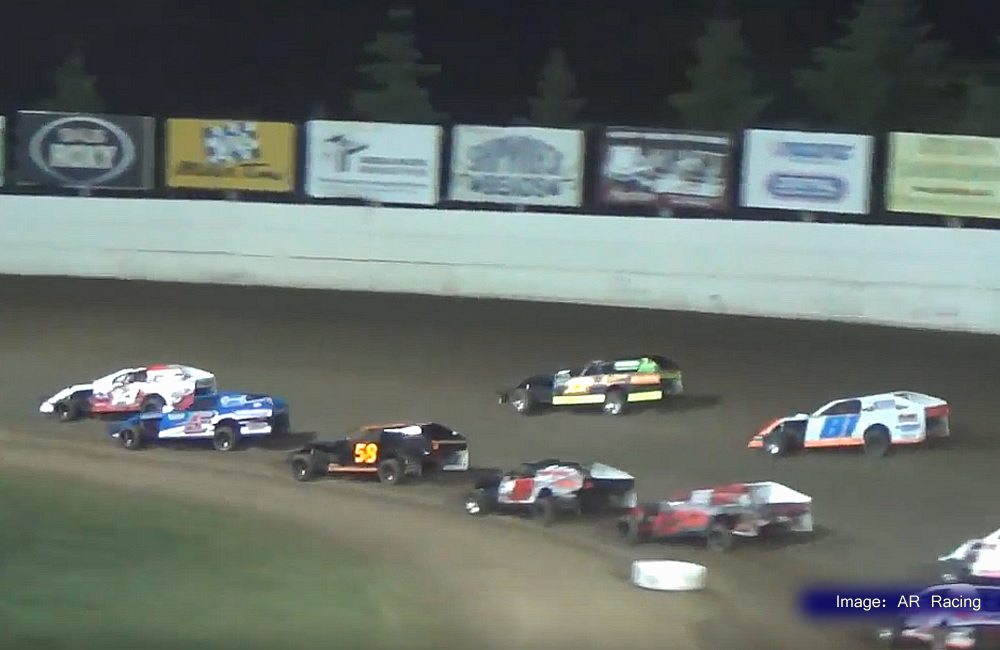 "On the final restart I took a gamble on the high side and got back some spots and finished 4th." This was Zerbins second consecutive top-5 finish at Grays Harbor Raceway. Zerbin drove the Northern Provincial Pipelines Ltd./C-Force Marine #81 Modified to a 3rd place finish in the Feature just two weeks ago. Zerbin is looking forward to a busy summer of Modified racing. "I'm not sure yet but we have one or two more races (this month) and then it's a three-day show at Cottage Grove on July 4th, 5th and 6th." Zerbin last raced in Oregon back in 2016.