ST. THOMAS, ONT. – The NASCAR Nationwide Series has only four races left in the 2009 season. Canadian DJ Kennington has been one of ten different drivers that has piloted the DH Griffin/Northern Provincial Pipelines #81 Dodge this season. Kennington is looking forward to strapping himself into the familiar red and white race car in just a few weeks time.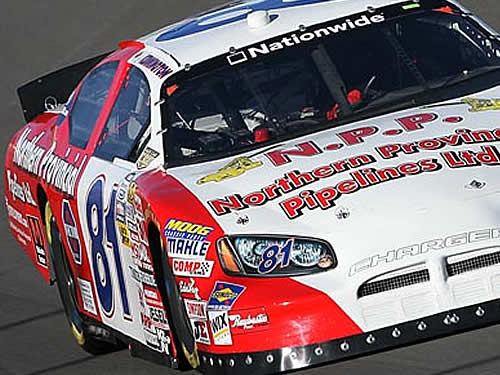 "I'm penciled in for Phoenix next month (November 14th)," says the St. Thomas, Ontario driver, "its still not 100% confirmed but I'm pretty confident I will be getting the nod to race." Kennington has run just six Nationwide events in 2009 compared to twenty-six in 2008. "The NASCAR Canadian Tire Series kept me real busy this year with the two car team. Even though the race season is over here (Canada) I'm still doing appearances and car shows on the weekends."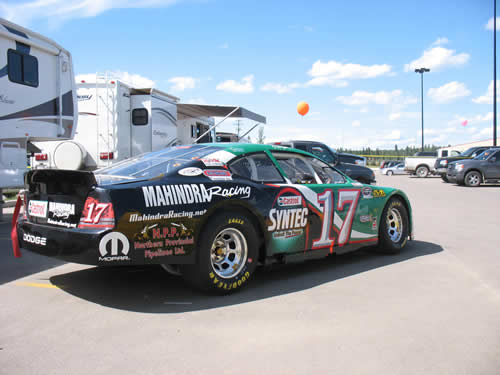 Kennington recorded two wins and six top-five finishes in his Castrol/Manhindra Tractors #17 Dodge. He finished 2nd in the Championship point standings. "Wrapping up the season with a victory felt pretty good," exclaims Kennington of his victory at Kawartha Speedway in Ontario the end of September, "I'm also very happy for my teammate as well." Joey Hanssen, who had never driven a NASCAR Stock Car until this year, was named 2009 Rookie of the Year. The open wheel racer from Horst, Netherlands registered four top-10 finishes in 2009.