EDMONTON, AB – Three engines expirations in one weekend is major cause for concern for several race teams of the Northern Provincial Pipelines Late Model Series. Shawn Kennedy's championship hopes for 2015 all but evaporated when he lost two engines at the 2015 Jim Albert Memorial Gold Cup two-day race weekend. Kennedy was leading the 'A' Dash race on Friday night when his first engine let go. "I could feel the car was underpowered a bit towards the end of the Dash", says the Edson, Alberta driver, "then going into the final corner that was it." THEREBEL.media #7 Dodge stopped dead on the track about 50 feet in front of the flag stand.
Kennedy and crew installed a new engine in preparation for the second night of racing in Edmonton. This time the engine expired in the Qualifying Heat. "Same story all over again." Kennedy was quick to explain the engine failures. "We really are pushing these engines to the limit. They are pushing around 600 horsepower and often hit 8,000rpm. That's a lot for a 340. After all the grinding and porting there is very little room for mechanical error. In this case the bottom end let go and the camshaft was next."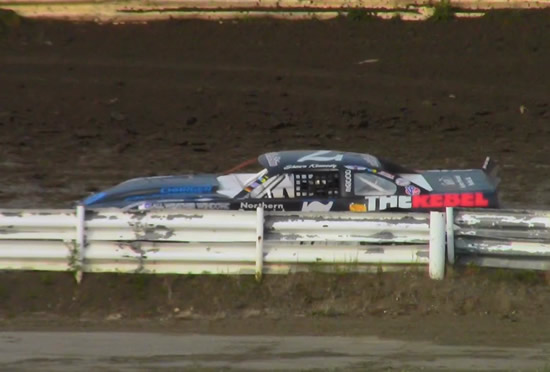 Kennedy, who was an early season championship hopeful for 2015, dropped from third to seventh in the NPP Series Championship chase with his engine woes. "There is no recovering from this," sigh's Kennedy, "but you don't give up. You can't give up. I'm still going to go out there and kick some ass and make things interesting. Winning a couple of races would really put some pressure on the frontrunners and shake up the points a bit. Who knows, maybe I can get back into the top five." Stony Plain, Alberta's Bruce Broughton was in the thick of the points battle as well when his engine expired on night number two of the Gold Cup race weekend.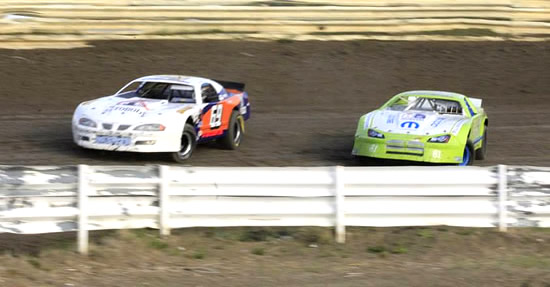 "You just got to hold your head high and know you were running strong when it happened," says the driver of the All Weather Windows/Habitat for Humanity #61 Dodge, "it just means you are pushing the limits and when you push the limits, sometimes stuff breaks." Broughton finished third in the Friday night Heat, Dash and Feature. The Stony Plain, Alberta driver finished third in the Saturday night Heat and was going to sit on the pole for the 'A' Dash when the engine diagnosis emerged. "Everybody has had motors fail if they have done this for a while," says the 2005 NPP Series Rookie of the Year and 2010 NPP Series Champion, "that's just part of racing. You just get it fixed and go on to the next one." Broughton was as high as third in the NPP Series Championship standings on the Gold Cup race weekend but now sits fifth, with four races left in the 2015 season.