WATCH OUT FOR THE WHEELERS
WHITECOURT, AB – The Northern Provincial Pipelines Late Model Series kicks off its 14th consecutive season at Central Alberta Raceways on May 31st. After finishing first and third in the NPP Series Championship points chase last season, brothers Kevin and Wayne Wheeler are looking confidently at the upcoming race season. "This is such a competitive Series," explains Kevin Wheeler at his KW Mechanical customer appreciation BBQ, "it just brings the best out of you every race. You can't have an off-night at all." For the 2013 NPP Series champion, off-nights were non-existent. The driver of the Bill Weins Trucking/Tundra Oilfield #3 Dodge grabbed five Feature wins, the most by one NPP Series driver since the 2007 season.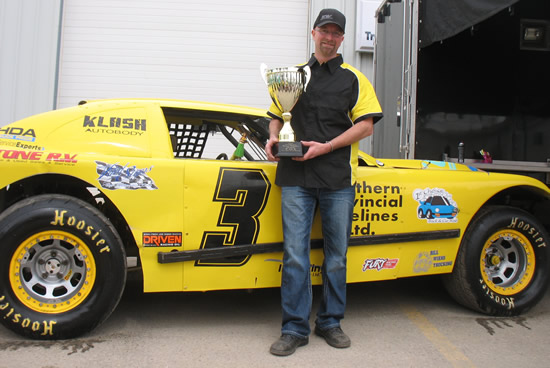 "For the longest time [in this Series] we were the ones looking up at everyone ahead of us in the point standings. The last few seasons things just starting clicking. All eyes seem to be looking up at us now." With back to back championships [2012 & 2013], Wheeler is only the second driver in NPP Series history to win consecutive championships. "Can I win three in a row? I don't know," laughs a hesitant Wheeler, "I'd like to think I can but there are some that would like to put an end to it [winning streak]." Wheeler is confident heading into the first race of the year at Central Alberta Raceways. "Why change a good thing. Other than a brand new engine, we are going with the exact same car we ran last year. We were thinking of hanging a new body on the car but decided against that. We're leaving a few character scuffs on the car from last season."

#3 KEVIN WHEELER – past season opener finishes
2013 Season Opener – WIN
2012 Season Opener – 2nd
2011 Season Opener – 3rd
2010 Season Opener – 4th
2009 Season Opener – 15th
2008 Season Opener – 16th
2007 Season Opener – 2nd
NPP Series debut – July 14th, 2006 (finished 14th)
Wayne Wheeler is still savoring his third place finish in the 2013 NPP Series Championship point standings plus his NPP Series Rookie of the Year honors. "We had an exceptional year for our first year. To finish where we did and being a first time team owner and driver, I don't think I could have asked for a better season." Wayne Wheeler became the highest finishing rookie driver since the 2008 season. "We learned a lot and would like a repeat of last season. Maybe we can even move up a few spots." Wheeler turned heads at the 2013 season opener driving his Yaku Enterprises/Whitecourt Truck and Auto #4 Dodge to a second place finish in the Feature. Wheeler remained in the top 5 in the NPP Series Championship points chase for the entire 2013 season.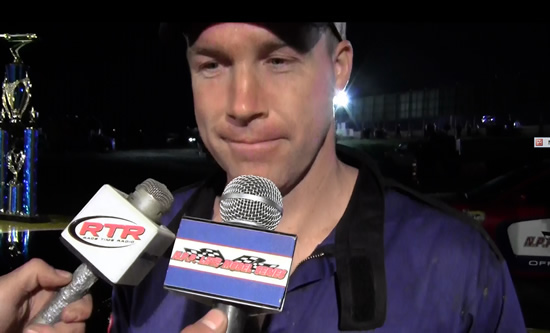 "Yes we had a bit of a learning curve last year," adds the former motocross racer, "I'm looking for an even better season this year." Wheeler had an average Feature finish of 4.8 in 2013. The Whitecourt, Alberta driver wrapped up the season with back to back third place finishes at two tracks (Kindersley, SK and Sangudo, AB). "I've never competed in Rimbey before so it will be interesting to see how I do there."

The Northern Provincial Pipelines Late Model Series opens up its 14th consecutive season at Central Alberta Raceways on May 31st. This is the first time since 2006 that the Rimbey, Alberta track has hosted a NPP Series season opening event.