VENTURE TO BC – THE CHAMPIONS GATHER
EDMONTON, AB. – The Northern Provincial Pipelines Late Model Series makes its official debut in British Columbia this Saturday and Sunday night.  Not only is Merritt Speedway expected to break attendance records over the August long weekend, race fans will also see NPP Series history made.  The track just west of Merritt, BC will host the largest ever gathering of past and present NPP Late Model Series Champions at a race event.  "We had four past NPP Series champions compete in Edmonton last month," says NPP Series announcer Gord Craig, "there will be five past champions racing in Merritt, BC this weekend."  For defending NPP Series Champion Mike Tom, this weekend's race in Southern British Columbia is a bit of a homecoming.  "I lived in Salmon Arm for 11 years before moving to Alberta," says the driver of the Jazzy Oilfield/Belterra #55 Chevrolet, "never did race in Merritt but I managed to race a few times in Valemont and Clearwater when the tracks were open."  Tom's close connection with BC remains. "I still have friends in Salmon Arm.  They never saw us race back in the day but they are coming to Merritt this time, so I want to do well."  The Stony Plain, Alberta driver sits fourth in the NPP Late Model Series Championship points chase.
Spruce Grove, Alberta's Bruce Broughton, the 2010 NPP Series Champion, won the first ever NPP Series Feature at Speedy Creek Raceway in Swift Current, Saskatchewan back in 2006.  In 2008 Broughton would win the first ever NPP Series Qualifying Heat race in the United States.  Broughton would later finish second in the first Feature at Grays Harbor Raceway in Elma, Washington.
To show just how huge this inaugural British Columbia race weekend is becoming, three-time NPP Series Champion Trevor Emond returns to the NPP Series as a special guest driver.  "I got the phone call from Kevin Clark to see if I would be interested in racing his car in BC."  Clark cannot race his #5 Dodge in Merritt because he will be attending a family reunion.  "It took a while but the logistics of getting his car to Merritt were finally figured out."  Emond has been racing his pavement Late Model at select events in the United States in 2012.  "This will be my first Late Model race in Canada this season," exclaims Emond, "I've run three pavement events in the US and so far I haven't finished one yet.  Hopefully the bad run for me comes to an end in Merritt. "  Emond last competed in the NPP Late Model Series in 2010 [finished 4th].  The Leduc, Alberta driver remains the all-time Feature event winner with 32 trips to victory lane.  At the 2007 and 2008 August long weekend races in Okotoks, Alberta, Emond won both the Saturday and Sunday night Features.  Despite his winning record, Emond has never won an inaugural NPP Series race event.  His father Gerry however did win the first race held in Okotoks in 2005.
Two-time NPP Series Champion Dwight Kennedy has had the inaugural BC race weekend circled on his calendar since the 2012 NPP schedule was released.  "Everyone [in the Series] is going into this race with a blank slate," says the Edson, Alberta driver, "from car set up to track conditions.  Racing in Merritt will be a huge guessing game.  Here's hoping we guess right."  Kennedy, who also competed in Clearwater and Valemont, British Columbia back in the late 1990's, has had good success at inaugural NPP Series races over the years.  The driver of the Integra Tire/All Weather Windows #81 Dodge won the inaugural NPP Series race in Rimbey (July -2005), Lethbridge (June-2006) and Drayton Valley (August-2006).  Although he didn't win at the 2008 inaugural weekend at Grays Harbor Raceway in Elma ,Washington, Kennedy had an average Feature finish both nights of 3.5.
Darrell Midgley, the 2009 Late Model Series Champion, hasn't attended all inaugural NPP Series events over the years.  The Sidney, BC driver made sure that there would be no conflicts in attending the inaugural NPP Series race in his home province this weekend in his Intergra Tire #14 Dodge.  Midgley's best finish at an inaugural NPP Series event was a third in Drumheller back in 2007.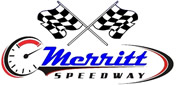 > SATURDAY, August 4th
> SUNDAY, August 5th
4:00pm – Gates Open
5:00pm – Merritt Time Trials/NPP Hot Laps
6:00pm – Racing Starts
General Admission $10.00
Youth (age 13 – 17) $6.00
Seniors $6.00
Children 12 and under FREE.
NPP CHAMPIONS COMPETING IN MERRITT
2011 Season Champion: Mike Tom
2010 Season Champion: Bruce Broughton
2009 Season Champion: Darrell Midgley
2006/01 Season Champion: Dwight Kennedy
2005/04/03 Season Champion: Trevor Emond
NOTE: Chris Beaulieu is the current NPP Series point leader and son of 2007 NPP Series Champion Jason Beaulieu.
INAUGURAL NPP SERIES FEATURE WINNERS
2001 Edmonton – Dwight Kennedy
2005 Okotoks – Gerry Emond
2005 Rimbey – Dwight Kennedy
2006 Lethbridge – Dwight Kennedy
2006 Swift Current – Bruce Broughton
2006 Drayton Valley – Dwight Kennedy
2007 Drumheller – Jason Beaulieu
2008 Elma, Washington – Paul Grundberg
2012 Merritt, British Columbia – ?????
2012 Kindersley, Saskatchewan – ?????