TUCSON, AZ – Darrell Midgley begins his 'off-season' race schedule in the Team NPP #81 Super Late Model this weekend in Arizona. "Tucson is all we have on the schedule (this fall and winter) right now," says the Sidney, British Columbia driver, "we might hit something on the way home (March, April) but it's way too early to even talk about." The Team NPP race hauler will once again be stored in Tucson this winter. "It's really nice to be down here," says Midgley, "we can do a bit of relaxing away from the track while we are here." Before Tucson Speedway, Midgley had two go-to tracks on his off-season list. "We used to go to Eureka and Redding California every fall. We ran there for years and had some success there too. At one point we raced in Redding thirteen years in a row. Logistically it's a bit of a problem now." Midgley made his Tucson Speedway debut at the February 2015 Chilly Willy race (finished 22nd). He would return to the Arizona desert nine months later and finish 8th in the Turkey Shoot race. Since 2015 Midgley has had 20 starts at Tucson Speedway and has an average finish of 13.1. Midgley picked up his best ever finish back in March of this year when he finished in 4th. "We are definitely finding our groove. We've had some really good runs." Midgley has led laps at several of Tucson Speedways bigger races. "We've let a couple get away that we should have had. We are competitive and I think our day will come."
This is the fourth consecutive year that Midgley and team will be participating in Tucson Speedways season championship race. Midgley considers this event as a warm-up to Tucson Speedways off-season schedule. "That's exactly how we look at it. This is our only race that our hired gun crew chief (Chuck Carruthers) can come." Carruthers is a veteran crew chief, race car builder and has been involved in motorsports for over 40 years. One year ago Midgley finished 6th at the season wrap-up race in Tucson. Midgley wants a good showing this weekend in preparation for the annual Turkey Shoot 125 race the end of November.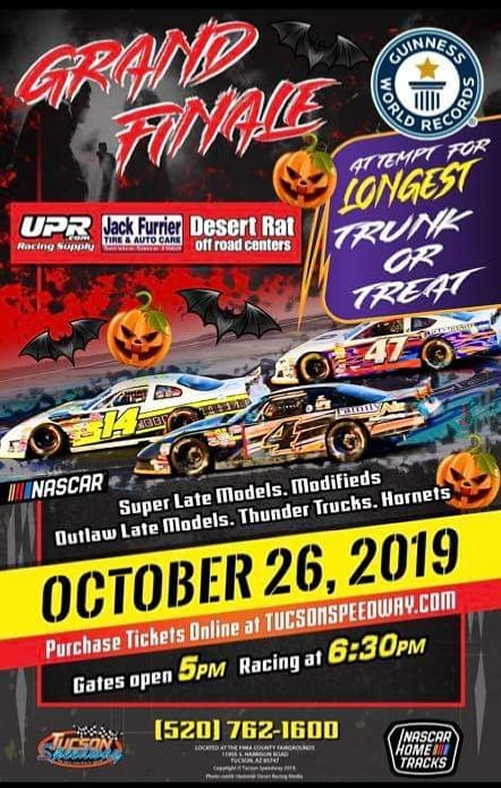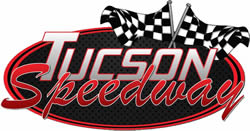 #81 DARRELL MIDGLEY
2019/2020 TUCSON SCHEDULE
October 26, 2019 Regular track night
November 29, 2019 Night #1 – Turkey Shoot
November 30, 2019 Night #2 – Turkey Shoot
January 24, 2020 Night #1 – Chilly Willy
January 25, 2020 Night #2 – Chilly Will
January 26, 2020 Night #3 – Chilly Willy
March 21, 2020 Regular track night (tentative)
October 25, 2020 Regular Track Night
November 27/28, 2020 Turkey Shoot
BREAKING NEWS!! (October 25th) – Brandon Carlson made the trip to Tucson, Arizona and will be running the Team NPP #81C Dodge at Tucson Speedway Saturday night. Carlson will also be competing at the 2019 Turkey Shoot 125 race the end of November at Tucson Speedway.

UPDATE (October 26th @ 5:45pm)– Darrell Midlgey qualifies the Team NPP #81 Dodge in 3rd Saturday night at Tucson Speedway. Brandon Carlson qualifies the Team NPP #81C Dodge in 9th.

UPDATE (October 26th @ 7:37pm) – Darrell Midgley finished 3rd in Heat race #1. Brandon Carlson finished 3rd in Heat race #2. Super Late Model 40 lap Feature will wrap up the night at Tucson Speedway.

UPDATE (October 26th @ 10:17pm) – Darrell Midgley finishes 7th in the Saturday night Super Late Model Feature at Tucson Speedway. Brandon Carlson finished 14th. Not a single caution flags flew in the big race of the night. Oregon's Kole Raz was the Feature winner.