SASKATOON, SK – In his official debut at Sutherland Automotive Speedway, Darrell Midgley grabbed an 8th place finish Saturday night at the Bridge City 200.  "You gotta be there at the end," says the Sidney, British Columbia driver, "that's the nature of these long races.  You have to be there at the end for a chance to be first."  Finishing 8th place in Saskatoon, Saskatchewan came down to teamwork after two major engine issues drastically shortchanged Friday's valuable on-track practice time.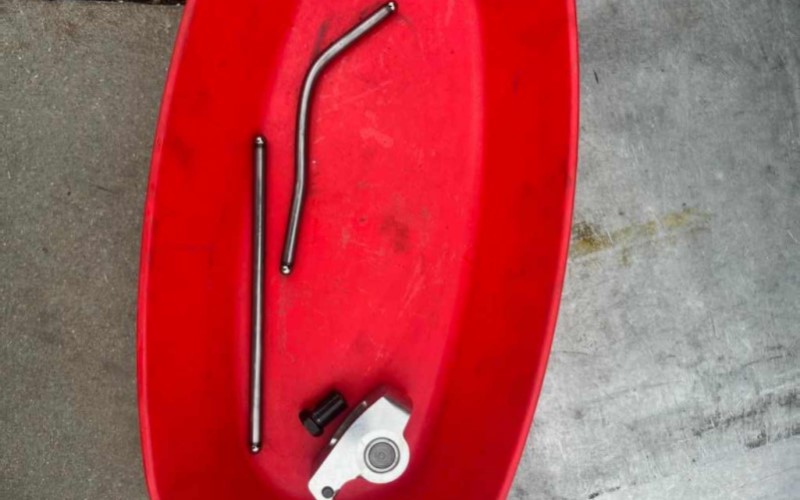 "We just made little gains (set-up) on it all weekend."  Midgley qualified the Northern Provincial Pipelines #81 Dodge in 16th (out of 24 cars) running a 14.869 second lap time.  In his 8-car Heat race, Midgley finished 4th.  "I felt we had a good heat race.  We ran a faster lap (14.694) than we ran in qualifying."  In the first 100-laps of the 200-lap Feature Midgley ran as high as 14th.  "The car wouldn't turn how we needed it to turn in the corners."  Midgley was the recipient of the lucky dog several times in the race after going a lap down not once but twice in the first half.  Timely caution flags would put him back on the lead lap.  "That was nice to get but we kept working at it.  The guys did an amazing job making the car better and better."  Midgley was 15th with 100 laps complete.  "At the break, the crew had the car up on stands. They took a real big swing at it (car set-up).  I just hoped that I had something for the last 100 laps."
On Lap-125 Midgley moved into 13th spot.  By Lap-150 Midgley was up to 12th.  With 20-laps to go Midgley was involved in a multi car spin but remained on the lead lap.  He would crack to Top 10 for the first time with 15-laps remaining in the race.  Twenty-three cars started the Bridge City 200.  Thirteen cars finished the Bridge City 200.  "I've seen so many of these 200-lap races.  I was surprised there wasn't more attrition.  We just stayed out of trouble.  Kept it clean and tried to save the tires for the end."  Midgley's 8th place finish Saturday night was his 3rd top-10 finish of 2023 in just 5 race starts.  He finished 4th and 9th at Arizona's Tucson Speedway earlier this year.  Team NPP congratulates British Columbia's Ryley Seibert on his trip to victory lane in Saskatchewan.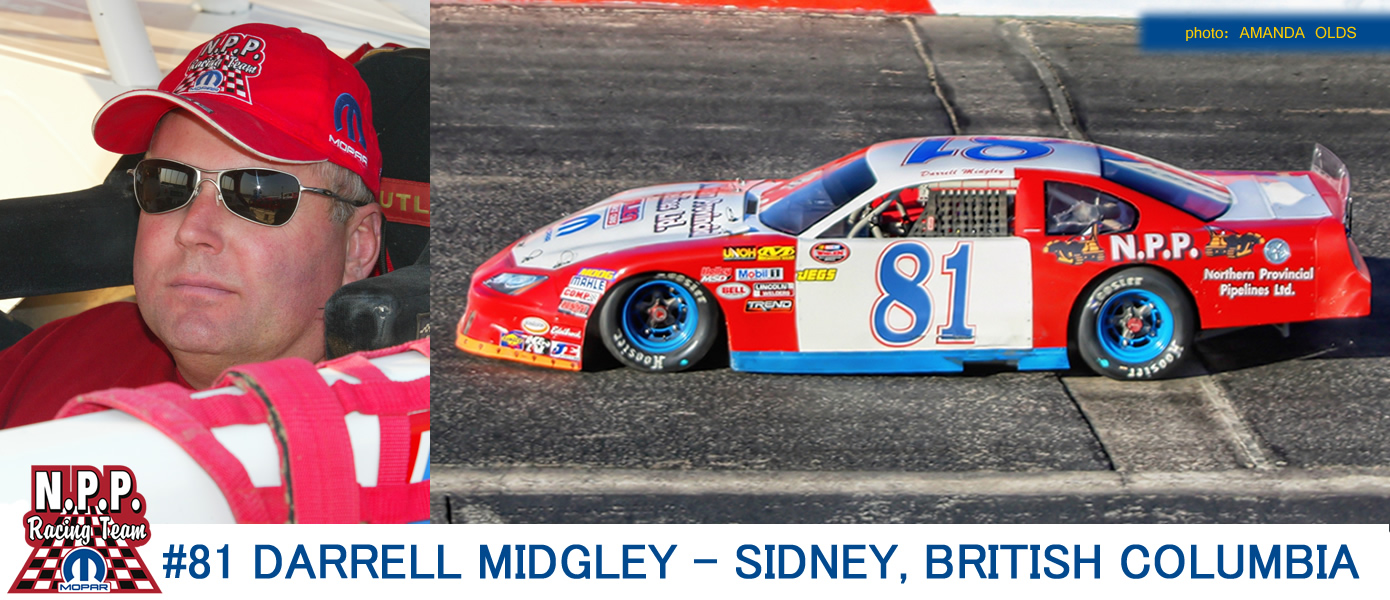 Dwight Kennedy, owner of Northern Provincial Pipelines contributed $1,500 in additional prize money to the race for the driver leading at Lap 50, 100 and 150.  Tanner Emond of Leduc, Alberta received $1,000 for leading Lap 50 and 100.  Edmonton, Alberta's Kelly Admiral grabbed $500 for being the leader at Lap 150.
BRIDGE CITY 200
Sutherland Automotive Speedway
– Saskatoon, Saskatchewan
FEATURE
1. #09 Ryley Seibert – Williams Lake, BC
2. #12 Matthew Shirley – Saskatoon, SK
3. #55 Jim Gaunt – Saskatoon, SK
4. #87 AJ Morrision – Saskatoon, SK
5. #20 Aaron Deagnon – Saskatoon, SK
6. # 8 Kelly Admiraal – Edmonton, AB
7. #97 Jared Reddekopp – Hague, SK
8. #81 Darrell Midgley – Sidney, BC
9. #10 Kevin Dyck – Red Deer, AB
10.#69 Trevor Siebert – Williams Lake, BC
11.#49 Shantel Kailka – Prince Albert, SK
12.#51 Sam Howlett – Saskatoon, SK
13.#04 Tim Kammer – Moose Jaw, SK
14.#99 Karey Sular – Edmonton, AB
15.#38 Dave Bone – Warman, SK
16.#18 Tyler Emond – Leduc, AB
17.#15 Andrew Hardy – Saskatoon, SK
18.#91 John LaFrance – Whitecourt, AB
19.# 5 Ian McLean – Moose Jaw, SK
20.#41 Travis Deforest – Edmonton, AB
21.#25 Hayden Hoogeveen – Biggar, SK
22.# 3 Brad Clarke – Blind Bay, BC
23.#70 Trent Seidel – Saskatoon, SK