TOM TOPS IN 2011/BEAULIEU BEST AT OILMEN'S
LETHBRIDGE, AB – Mike Tom and Chris Beaulieu made Northern Provincial Pipelines Late Model Series history Sunday night at Bridge County Raceway. Tom grabbed the 2011 NPP Late Model Season Championship while Beaulieu won the 18th annual Oilmen's Classic. It was the first time that both the Season Championship and Oilmen's race were competed in Southern Alberta. Tom, the defending Oilmen's champion, finished fifth in the Feature to clinch his first ever NPP Series Championship. "It's pretty tough to believe" says the driver of the #55 Enerbuilt Technologies Chevrolet, "we have been chasing this for so long and have been so close a couple of times."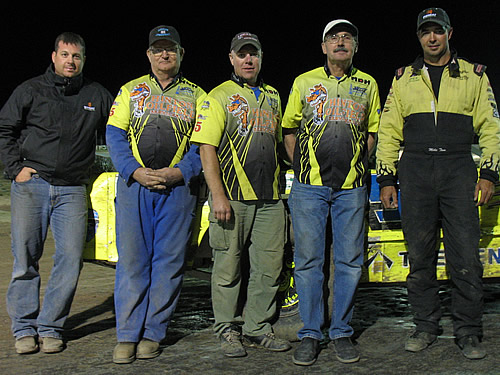 The Stony Plain, Alberta driver finished second in the NPP Championship points chase in 2005 and 2010. "This year we worked hard and had good set ups for most of the season and finished well as a result (3 wins). After seven years, we earned it." Tom becomes the 8th different NPP Series Champion since the inaugural 2001 season.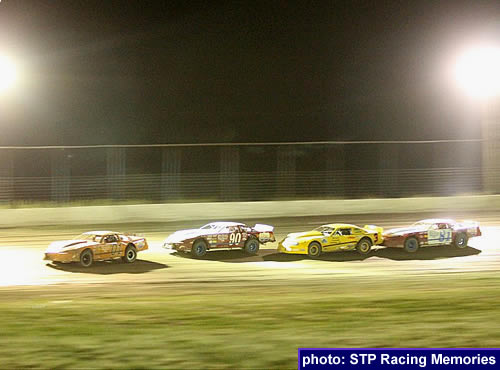 After Saturday night's performance (9th in Feature /4 spins) Chris Beaulieu rebounded to win Sunday nights Oilmen's Classic Feature event. "It's been a while since I've been behind the wheel of one of these cars (September 2009)," says the Campbell River, British Columbia driver, who has been chasing an open wheel Modified Championship in Washington State, "I did a lot of work on the car after Saturday night's race and it paid off." Beaulieu took over the race lead on lap 5 from pole sitter Dwight Kennedy and held off a hard charging Kevin Wheeler the last 6 laps for the race victory. Chris Beaulieu and his dad Jason have combined for 6 NPP Feature event wins out of the 11 Feature events at Bridge County Raceway since 2006.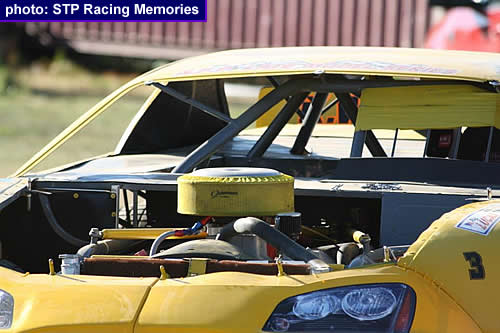 Kevin Wheeler and his crew spent much of Sunday installing a brand new engine in his KW Mechanical #3 Dodge. Wheeler placed second in the Sunday night Oilmen's Feature and with it secured second spot in the 2011 NPP Series Championship points chase. "You have to take the bad with the good in racing," laughs the Whitecourt, Alberta competitor, "it was pretty bad last night. Our season was over." Wheeler blew his motor while leading the Saturday night Feature. Two-time NPP Series Champion Dwight Kennedy offered up a spare power plant to Wheeler. One obstacle remained. This engine was sitting in his Edson, Alberta race shop some seven hours away. "The motor arrived early Sunday morning," exclaims Wheeler, "we went to work putting it in." Wheeler started the Oilmen's Feature in the 7th position and moved up to second by lap 11 but ran out of laps trying to catch Chris Beaulieu. "We'll take second tonight and second in points. It's definitely something to build on for next season."
Kevin Clark meanwhile had his best race weekend ever in an NPP Late Model since winning Rookie of the Year honors in 2006. After winning Saturday nights Feature, the Altario, Alberta driver capped off the 2011 season with a third place finish. "I wasn't points racing this year," exclaims the Altario, Alberta driver, "I'm busy at work (Clark Construction) and it was a last minute decision to come and race in Lethbridge." Clark came back from an early race mistake which dropped him to eighth. "We bobbled early in the race and fought back from that. Passed a couple of cars late in the race to gain two spots. It was a pretty good night." Clark's strong weekend propelled him to a 10th place finish in the NPP Series Championship point standings.

Darin Borysko wrapped up the 2011 season with a fourth place finish in Sunday night's Feature. Combined with his second place finish Saturday night the Edson Alberta driver finished third in the 2011 NPP Series Championship points chase. Borysko's previous best finish in the standings was 10th in 2007.

NPP RACE NOTES
– Beaulieu is just the second Oilmen's champion from British Columbia. Valemont BC's Larry Simpson won the 2000 Oilmen's Classic event.
– Kevin Clark finished on the podium both nights (Win / 3rd). For the 5th consecutive season Clark has finished in the top 10 in points (2011 – 10th //2010 – 4th // 09 – 5th // 08 – 5th // 07 – 3rd)
– Calvin Robinson won both his heat races on Saturday and Sunday night. The last driver to win both heat races on a two night show was Darrell Midgley in 2009 (Edmonton – August 28/29).
– Saturday's Feature race in Lethbridge had 1 red flag, 1 black flag and 6 yellows. Sunday's Feature race in Lethbridge had 3 yellows.
– A NPP Series Championship has been decided by less than 55 points in three of the last five seasons. Mike Toms 51 point lead over Kevin Wheeler was the 6th lowest in Series History. Last season Tom was involved in the second closest point finish in Series History.
– 120 points separated the top 5 drivers in the 2011 NPP Championship Standings (new record). The previous top 5 point gap record was 179 back in 2004.
– 367 points separated the top 10 drivers in the 2011 NPP Championship Standings. This was the second closest Top 10 point finish in Series history. The current Top ten point gap record is 321 set in 2004.