EDMONTON, AB. – Castrol Raceway officials have cancelled Saturday night's scheduled oval event due to inclement weather and a less than favorable forecast. Northern Provincial Pipelines Late Model Series announcer Gord Craig says the cancellation of tonight's race action comes as no surprise.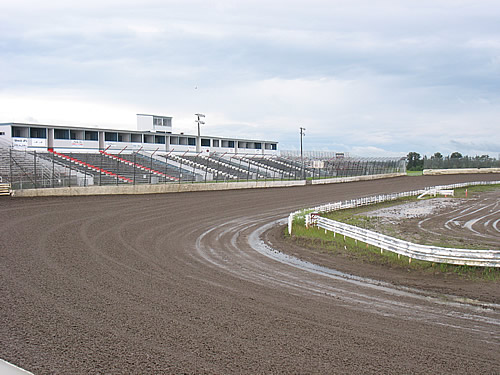 "Canceling any race event is pretty tough but there comes a point when there is nothing you can do. The weather simply beat us once again." A steady rain fell on the Edmonton region all day Friday. "The rain did let up a bit Friday night so there was a glimmer of hope that maybe this weather system was beginning to move on."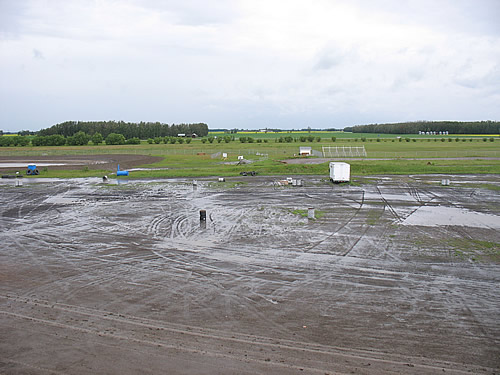 Unfortunately, heavy rain began falling at the track site just after 9:00am Saturday morning which ended any chance that an event could take place. "This is beginning to feel like the 2009 season all over again," adds Craig, "half of our season was wiped out due to rain that year." So far in 2011, three of four scheduled NPP Series race dates have been lost due to rain.

Next scheduled event for the Northern Provincial Pipelines Late Model Series is Friday and Saturday night July 22nd and 23rd. For the 11th straight year the NPP Late Model Series is the support class for Canada's oldest Sprint Car event…. The Gold Cup.