EDSON, AB – Northern Provincial Pipelines Ltd. is thinning its inventory of Late Model race cars. The four cars currently listed for sale do have some interesting history attached to them, albeit brief. With the help of the NPP Late Model Series, Edmonton's Castrol Raceway hosted a Race of Champions/Legends of NASCAR event for two consecutive seasons (2013 & 2014). Drivers Dave Blaney, Kenny Wallace and two-time Daytona 500 winner Sterling Marlin strapped themselves into a NPP Late Model for one of the events, while two-time Daytona 500 winner Michael Waltrip and NASCAR legend Kenny Schrader competed in both events. Schrader became the first American to win a NPP Series Feature event in his 2013 appearance. He backed it up with another victory in 2014.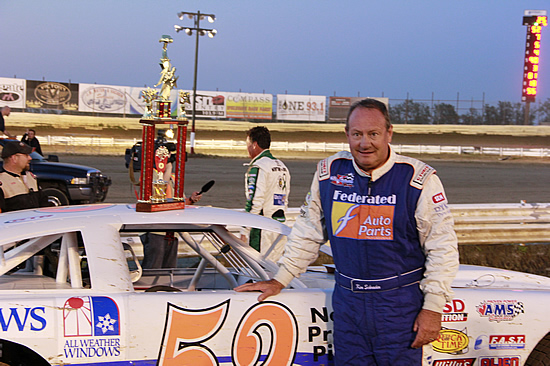 A Race of Champions event was tentatively scheduled in 2015 by Castrol Raceway then cancelled before the season even began due to driver availability problems. With the current economic climate in the Province of Alberta, NPP Series officials quickly realized that there is zero chance of holding this event in 2016. The decision was made to sell the cars.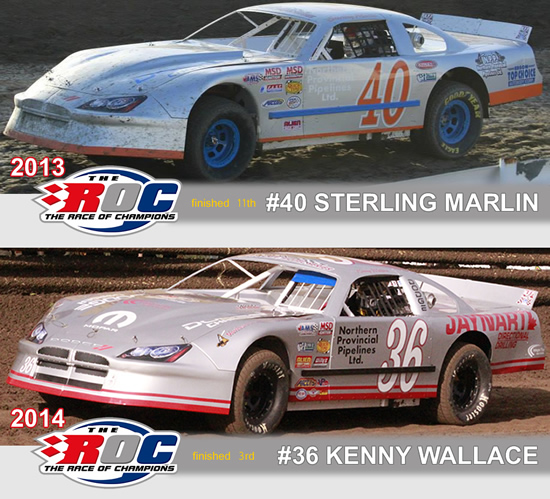 "I think the Waltrip car is the best of the bunch," admits lead NPP Series crew chief, mechanic and driver Shawn Kennedy, "it's got the newest chassis of all the cars. The driveshaft is new. The engine was also freshened." The 340 Dodge engines used in most of the NPP Series race cars have been dyno'd at well over 500 horsepower. "All the cars are turn-key ready. Two of the cars have only two races on the chassis and are basically brand new." Kennedy hopes the future owners of these cars will compete in the NPP Series. "If running on the dirt is not in the plans, with a bit of work, you could covert one of these race cars to run competitively on the pavement." The 2016 season of the NPP Late Model Series begins in May 28th in Edmonton.