RIMBEY, AB. – The official start to the 2013 race season has been delayed once again for race teams of the Northern Provincial Pipelines Late Model Series. The June 22nd 'rainout' date at Central Alberta Raceways was rained out on the weekend. "This is the first time ever that we've lost a rainout date due to the weather," says NPP Series announcer Gord Craig, "right now two words come to mind. Very frustrated. But what can you do."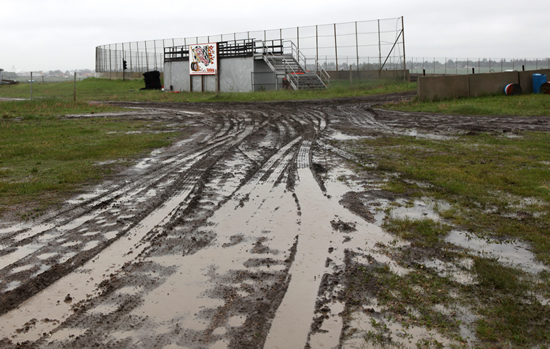 The original June 9th NPP Series race in Rimbey was rained out, however track officials quickly declared June 22nd as a rainout date for all racing divisions affected. "I feel really bad for track organizers in Rimbey. They bend over backwards for the local racing community." Because of inclement weather and rainouts in May and June, both the NPP Late Model Series and Central Alberta Raceways organizations have yet to start their respective 2013 Oval seasons. "This is the third consecutive rainout for the Rimbey track. We've [NPP Series] lost three consecutive opportunities to be on the track as well due to bad weather."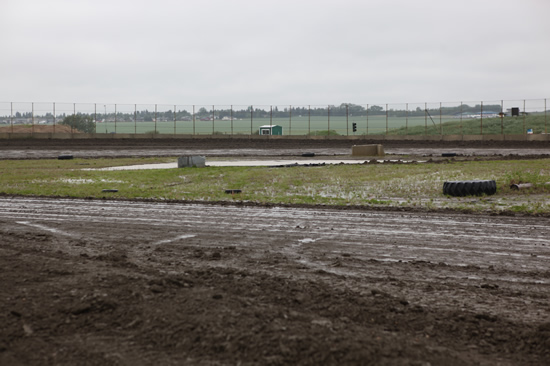 When the green flag finally does wave, it will be the latest start to a race season in NPP Series history. "Back in 2011 we started our race season on June 4th because of rainouts in May. In the past we usually had our race seasons up and running by the third week of May." Record rainfall has plagued much of Central and Southern Alberta the past week. "We are already looking at our next scheduled race event [in Drumheller] and are keeping our fingers crossed," admits Craig, "we need to get our season started." The NPP Late Model Series last competed in Drumheller in 2009.
NPP LATE MODEL SERIES
FIRST RACE OF SEASON
2013* – still waiting!!!
2012 – May 12th
2011* – June 4th
2010* – May 15th
2009* – May 16th
2008* – May 17th
2007* – May 19th
2006* – May 13th
2005 – May 7th
2004 – May 8th
2003* – May 17th (heats run / Feature snowed out)
2002 – May 11th
2001 – May 19th

*denotes delayed start to race season due to weather.