EDMONTON, AB – There was little fanfare as the official pace car of the Northern Provincial Pipelines Late Model Series reached a major milestone this week. On a stretch of highway south of Drayton Valley, Alberta, the 2008 Dodge Charger turned over 100,000 kilometers.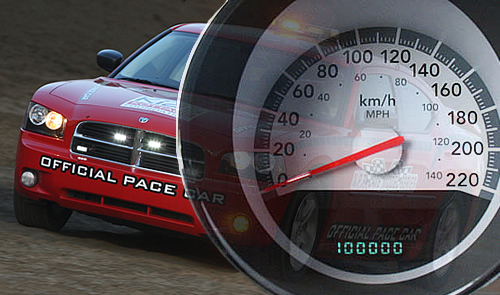 "I did give it a little pat on the dash and said way to go," smiles NPP Series announcer Gord Craig who has been the 'caretaker' of the pace car since it was new, "the Charger has definitely gone places the past few years."

A majority of the accumulated kilometers have been traveled in the Edmonton, Alberta region during official and unofficial duties.
The NPP Late Model Series/Lucas Oil pace car has also traveled to British Columbia, Washington, Oregon, California, Idaho and Montana. "From car shows and parades to grocery store trips and even a mini-family vacation, the NPP Series pace car has been an incredible promotional tool. It's a billboard for racing." Last summer the NPP Late Model Series 'billboard' was seen as far north as Whitecourt, Alberta and as far south as Crescent City, California.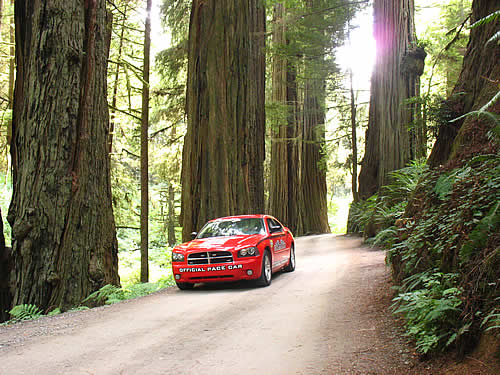 With regular appearances at Edmonton's Castrol Raceway this season, the NPP Series/Lucas Oil pace car will also be making appearances at race events in Saskatchewan and North Dakota. The pace car is also registered to participate in this years Capital X Parade in downtown Edmonton.