EDGEWATER, FL. – Less than two months after running over 150 test laps at South Boston Speedway near Danville Virginia, Northern Provincial Pipelines Late Model Series competitor Crystal Kennedy is taking her next big step into the world of pavement late model racing. This week, the 23 year old Kennedy is enrolled at the Finish Line Racing school in Edgewater, Florida. "I'm here to learn," exclaims Kennedy, "this is something that I need to do before I enter my first pavement race." The Edson, Alberta driver will be behind the wheel of a Super Late Model at one of the top racing schools in the United States. Reigning Canadian Tire NASCAR champion DJ Kennington and current NASCAR competitors Jamie McMurray and Regan Smith recently took the same racing program. "We even had World of Outlaws champion Donny Schatz go through our program," says Mike Loescher, founder and instructor at Finish Line Racing school, "we teach a whole new way of driving a race car here.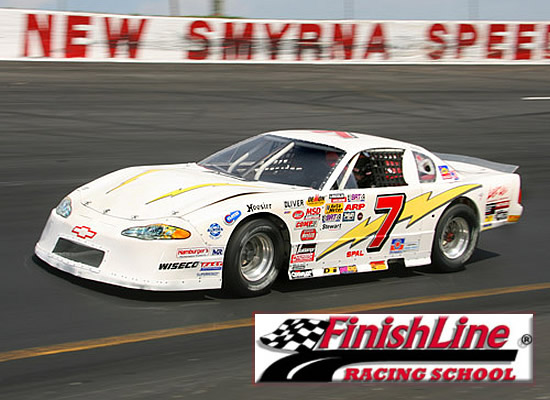 Loescher says reading the track and reading the corners is a must in order to be a successful driver. "There is no rewind button in racing. Whether you are on dirt or pavement, you always have to drive the car according to the amount of grip you have." Loescher says Kennedy will be an improved race car driver when she is finished her on-track test sessions at New Smyrna Speedway. "We are going to brainwash her into how she goes into corners. We are going to show her a whole new way of driving a race car." Kennedy has 85 starts on the 'dirt' in a Northern Provincial Pipelines Late Model Series race car. She finished 9th in points in 2012 and 6th in 2011. "When I finally go racing on the pavement one thing I don't want to do is be responsible for wadding up an entire field of race cars." The goal for Kennedy remains the same. Make her debut in a NASCAR K & N Series West race later this year. "I want to do this right. After I finish here [race school] the plan is to attend several pavement races with DJ Kennington and also get some track time at Western Speedway [Victoria, British Columbia]. Darrell Midgley will be tutoring me."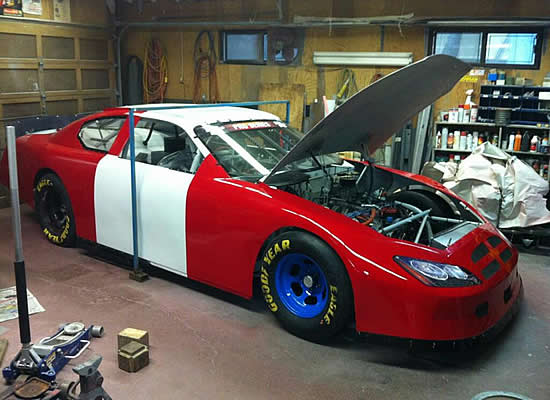 There is already talk that Kennedy could be behind the wheel of her pavement Late Model at Shasta Raceway Park [Anderson, California] or Redwood Acres Raceway [Eureka, California] in the spring. Crystal's father and two-time NPP Late Model Series champion Dwight Kennedy competed on the pavement at Redwood Acres Raceway back in October 2000. Darrell Midgley, the 2009 NPP Late Model Series champion, has won Features in his pavement late model at both California race tracks.