SASKATOON, SK – Darrell Midgley competes in the province of Saskatchewan for the first-time in 11-years this Saturday night.  The racing veteran will be making his debut appearance at Sutherland Automotive Speedway in Saskatoon and the Bridge City 200.  Although this is Midgley's official debut, it's not the first time he has competed in Saskatoon.  "It's our first crack at this track but we actually raced at the old track (Bridge City Speedway) before they built this one."  Sutherland Speedway opened its doors in 2006.  "We tried to race here a few times before but the scheduling didn't work out.  Finally looking forward to having a go at it."  Midgley's most recent race experience in Saskatchewan took place on the dirt at Kindersley Speedway.  Back in September of 2012 the 3-time NPP Late Model Series Champion finished 6th and 4th.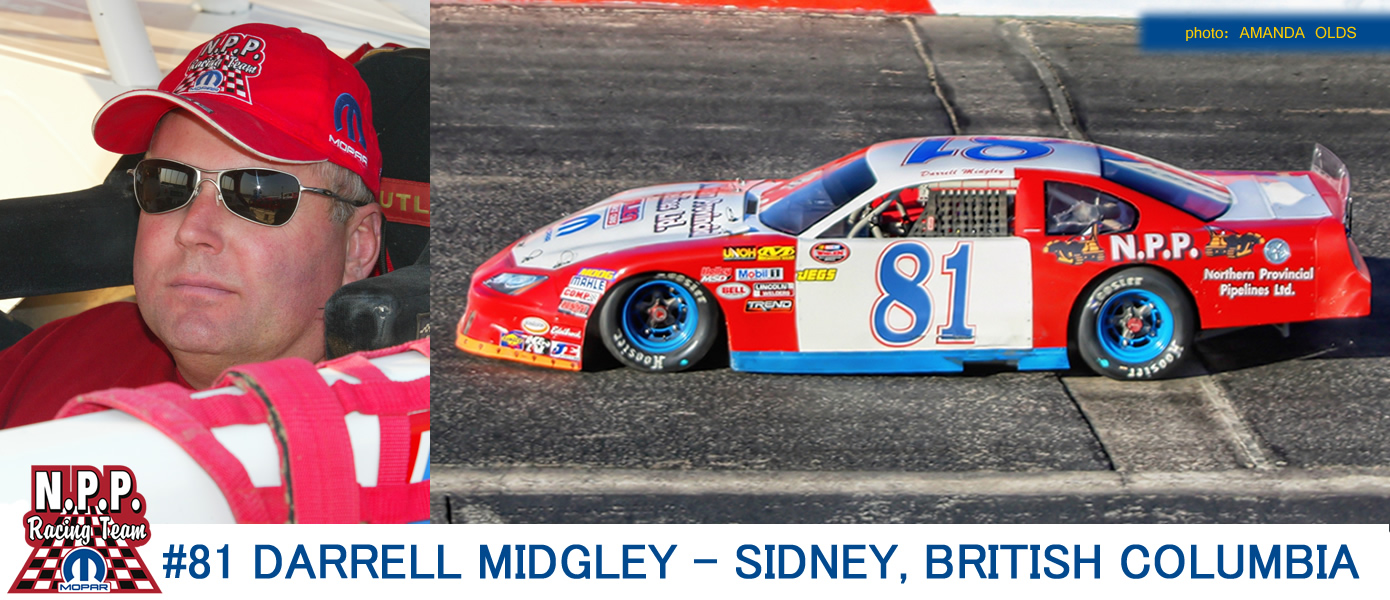 Despite never racing Sutherland Automotive Speedway before, Midgley hints this track closely resembles an Arizona facility that he competes at.  "The track is very similar to Tucson Speedway."  Midgley has 39-starts at Tucson Speedway with 21 top-10 finishes including 3 runner-up finishes.  "I think we'll have a pretty good idea where we stand (at Sutherland) after Fridays practice sessions."  Midgley says the goal in Late Model racing does not change no matter where you race.  "Just make sure your taking care of your stuff for the first bit and have something left to race at the end."  More than $45,000 in prize money is being awarded in the 2nd annual Bridge City 200.  $10,000 goes to the race winner.  A field of just over 30 entrants expected.  Several practice sessions are scheduled for Friday.  Late Model Qualifying at 5pm Saturday with racing starting at 6:00pm.     
Dwight Kennedy, owner of Northern Provincial Pipelines, is adding $1,500 in prize money.  $500 will go to the leaders of Lap 50, Lap 100 and Lap 150 in Saturday nights Bridge City 200.