EDMONTON, AB – A familiar sight for motorsports fans in Alberta is no more. The pace car of the Northern Provincial Pipelines Late Model Series has officially been retired. The decommissioning of the 2014 Dodge Charger was completed on Friday, March 27th. The car is now back to stock appearance.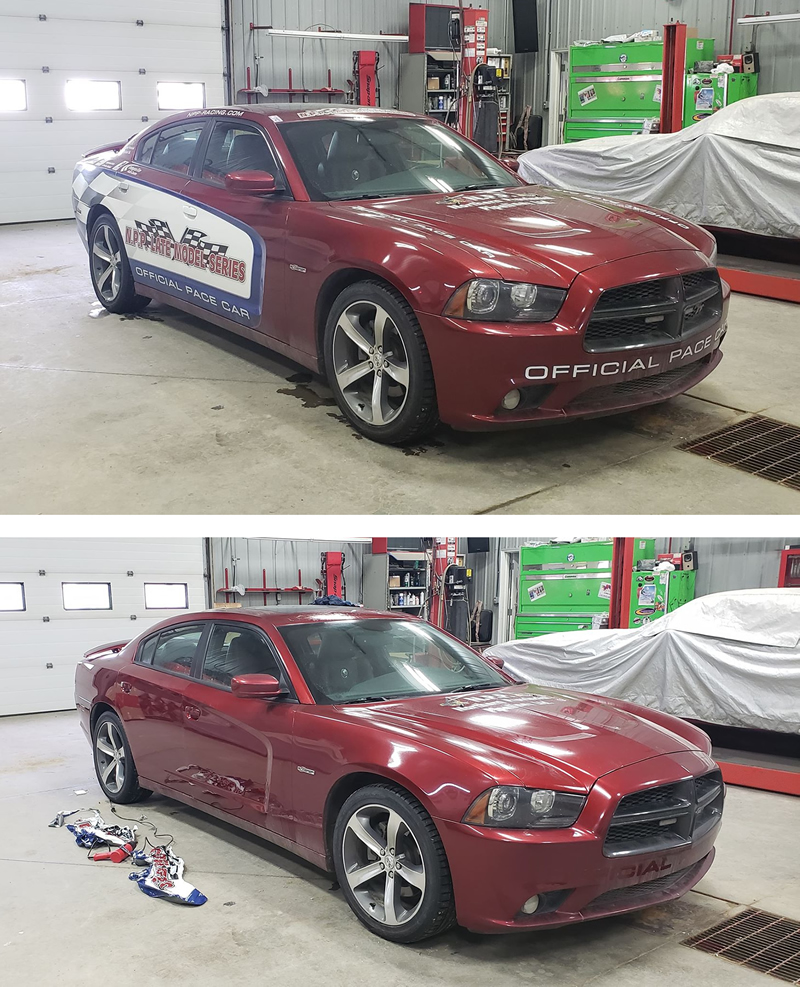 The NPP Late Model Series unveiled its first pace car, a Dodge Charger, back in 2008. The second NPP Series pace car was revealed in 2012. The life of the 2012 Dodge Charger pace car was short lived after an unfortunate incident in Saskatchewan in July of 2014.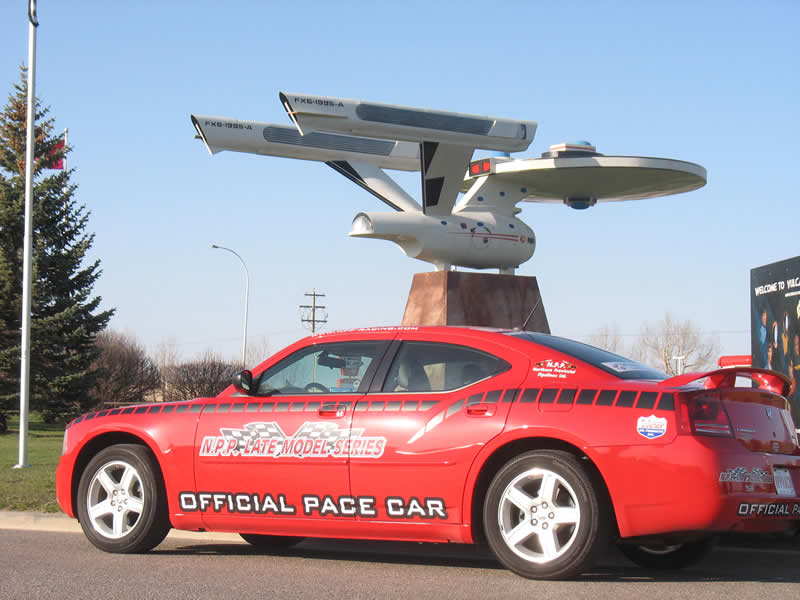 NPP Series announcer Gord Craig, was returning from a NASCAR race in Saskatoon when he struck a herd of Black Angus cattle that wandered onto a major highway. The car was written off in the late night collision. Craig suffered only minor injuries. Less than a week after the crash, a brand new 2014 Dodge Charger R/T went into service as the NPP Late Model Series pace car.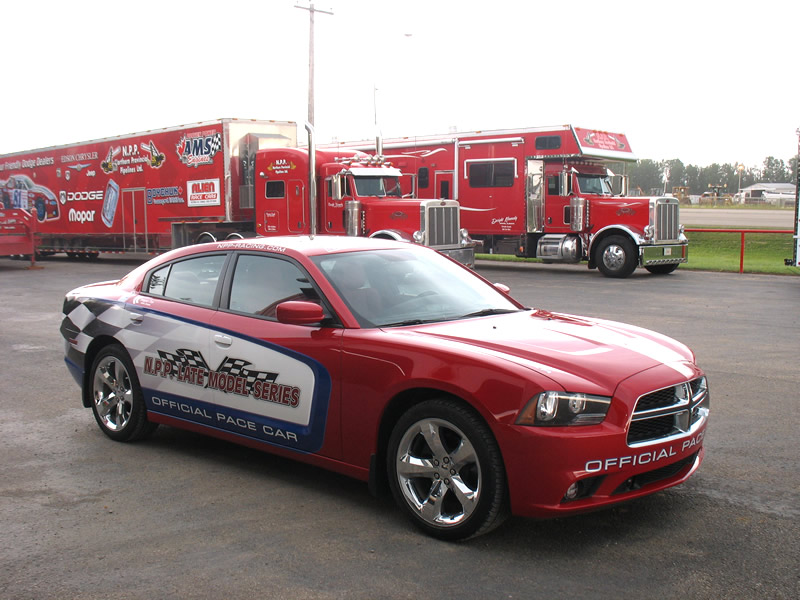 Combined, all three NPP Series pace cars traveled more than 330,000 kilometers in three Canadian provinces and nine American States. The main tasks of the pace car was to lead NPP Late Model drivers to the green flag and for promotion. The NPP Series pace car was also used for the World of Outlaw Sprint Car Series when it visited Edmonton. It has also paced Modified races and even ice race cars.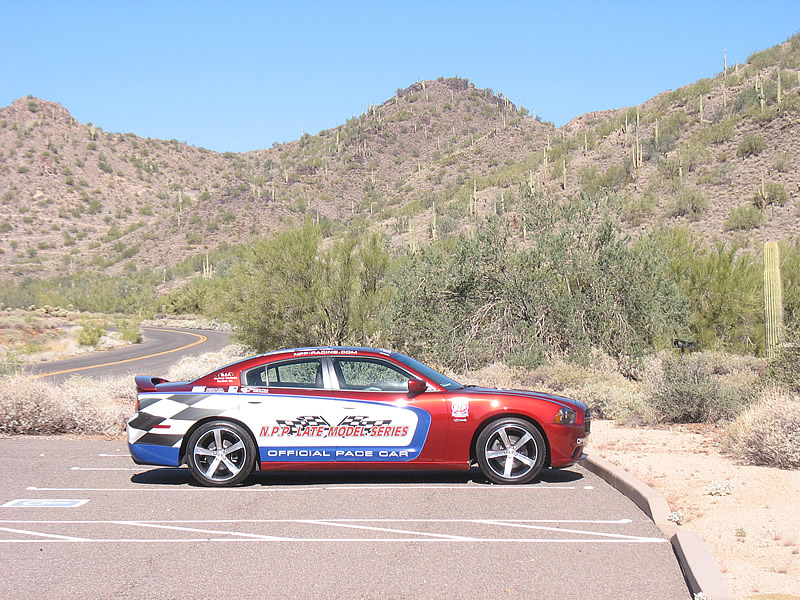 The NPP Late Model Series last held a race event on July 21st, 2018. Major downturns in the economy dramatically reduced the car count. Sadly the NPP Late Model Series did not run a single event in 2019. No NPP Series events are scheduled for 2020.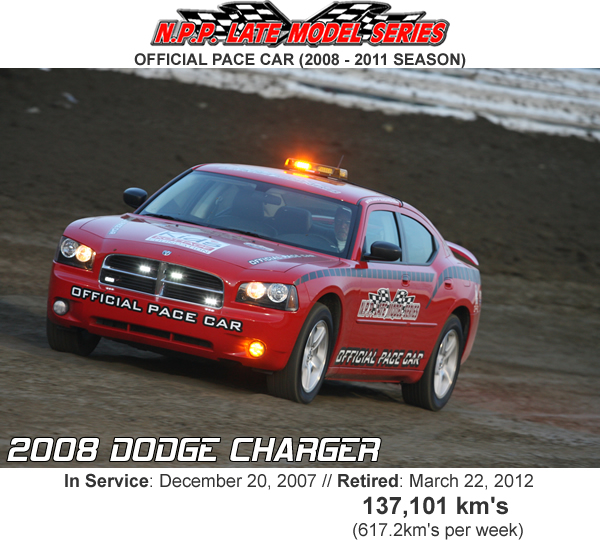 ————————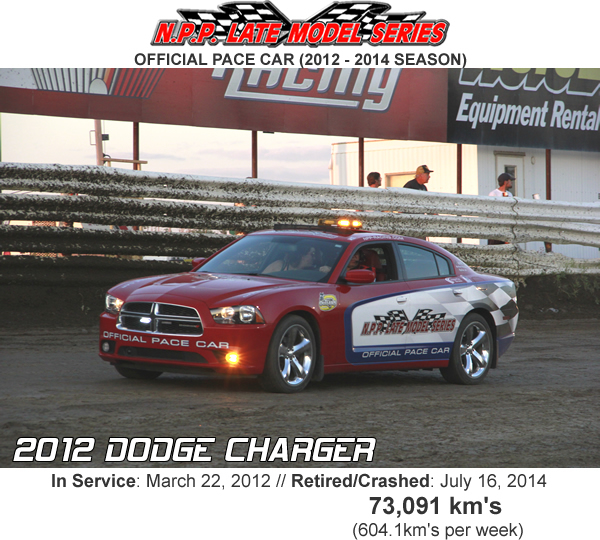 —————————