VICTORIA, BC – Veteran race car driver Darrell Midgley turned some laps in his brand new Super Late Model Friday. A brief morning shower in Victoria, British Columbia delayed the start of testing but once on track, the president of Western Speedway was all smiles during and after the session. "It went very well," exclaims the Sidney, British Columbia driver, "we accomplished what we wanted too in the short time we were on the track." Midgley ran close to 50 laps at Western Speedway in the brand new Northern Provincial Pipelines/Alien Race Cars #81 Dodge.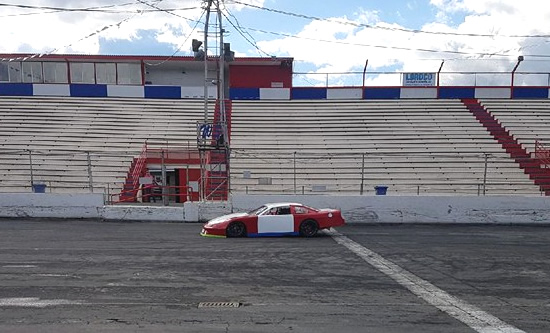 "We had one small leak in a brake line and one minor leak in an oil line but nothing major to speak of." Back in July, Alien Race Cars, in Victoria, BC was tapped by Team NPP owner Dwight Kennedy to build a new Super Late Model. This is the first new pavement Super Late Model to enter the Team NPP racing stable in almost a decade. "The anticipation of a brand new car is always special," admits Midgley, "we are going to be competing with what everyone else has." There were some immediate differences between the new car, built on a Hamke Chassis and the older car it replaces. "It really turns well in the corner which is definitely going to help with tire wear." The past several years, while running near the front of the field, Midgley suffered tire failure in the late stages of many events.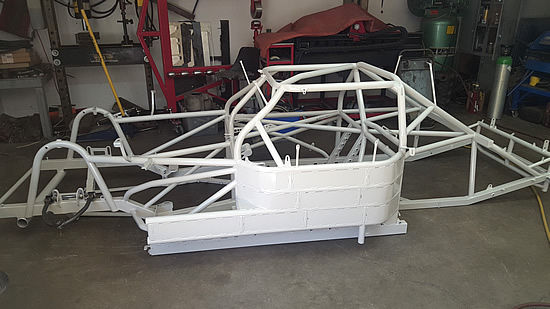 "One of the reasons we went with this chassis is we can lean on people for information regarding car set-up. We'd like to be challenging for the win instead of in the pits with flat tires." Pleased with the way the new car handled, Midgley also noticed a significant difference in how the car stopped. "Really liked how fast the car responded. The brakes are better than anything we've ever had." Midgley admits that being alone on the race track testing is a lot different than in a race.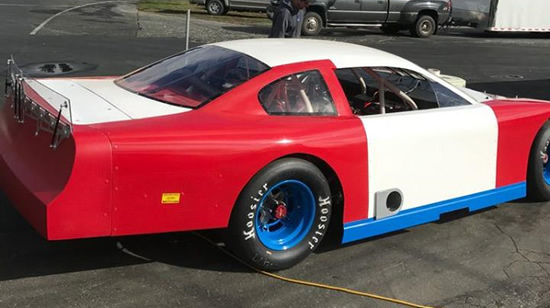 "The first real test is coming up in a week. Looking forward to it." Team NPP is heading to Las Vegas Motor Speedway and the 2017 Senators Cup on Friday and Saturday (October 20/21) on The Bullring 3/8 mile paved oval. "We are really excited. With the brand new car our expectations are a lot higher going in. The goal is to qualify our way in to the Saturday night show." Midgley will be on the track in Las Vegas Thursday afternoon for another test and tune session with his brand new car.