FINAL SEASON FINALE FOR FROST
YAKIMA, WA – The race weekend started off sweet but ended sour for Jason Frost in the Team NPP #81 Late Model down in Washington State. The Victoria, British Columbia driver was competing in the 100 lap Fall Classic Late Model race at Yakima Speedway the first weekend of October. Frost last competed in Yakima back in the 1990's. A total of 39 Late Models race teams were in the pits for the 2019 Fall Classic. On Saturday, Frost qualified the Northern Provincial Pipelines /Saanich Braves Hockey Club #81 Dodge in 18th. During final practice, before Sunday's main event, Frost found extra speed and was 10th fastest. At the drop of the green Frost gained several positions. Unfortunately for Frost his charge to the front was short lived. Engine problems developed just after lap 20. On lap 26 Frost pulled the #81 Dodge into the pits and retired from the event. He was credited with a 34th place finish. Several other drivers from Victoria, British Columbia were in the field. Rory Smith had an incredible showing finishing 8th. Kyle Cottam finished 15th. Dave Smith finished 21st. Garrett Huffines of Selah, Washington was the Late Model Feature winner.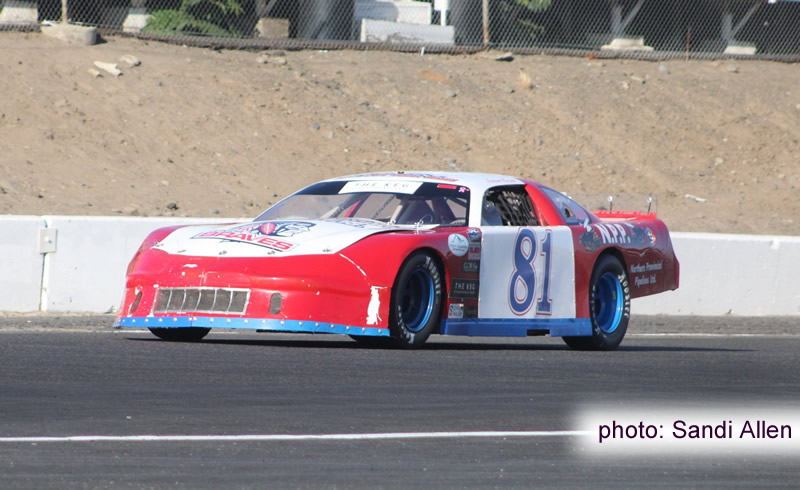 With the Late Model race complete, Super Late Model race teams were staged and ready to wrap up the race weekend at Yakima Speedway. Part-time Team NPP driver Brandon Carlson was piloting his own race car in the Fall Classic Super Late Model event. On Saturday, Carlson qualified his car in the 13th position. Late Sunday afternoon, 25 Super Late Models took the green flag for the 200 lap race. Due to the numerous caution flags that flew, Carlson ran out of fuel during the first 100 laps. Carlson returned to the track but was many laps down. It was during the second half of the Feature that Carlson decided to "save the car" and head to the pits. Despite his early retirement from the race, Carlson still managed a 12th place finish. Only 7 cars completed the full 200 lap event. Moxee, Washington's Randy Marshall was top 'survivor' in the Super Late Model event and took the Saturday night checkered flag.

Carlson will be piloting the Team NPP #81c Super Late Model when he joins team mate Darrell Midgley at Arizona's Tucson Speedway on November 29th and 30th for the Turkey Shoot 125.