EVERYTHING ON THE LINE IN ELMA
ELMA, WASHINGTON – For the second year in a row the Northern Provincial Pipelines Late Model Series is part of the BIG 'E' WEEKEND in Elma, Washington. Grays Harbor Raceway is the next stop for race teams of the Northern Provincial Pipelines Late Model Series this Saturday and Sunday night.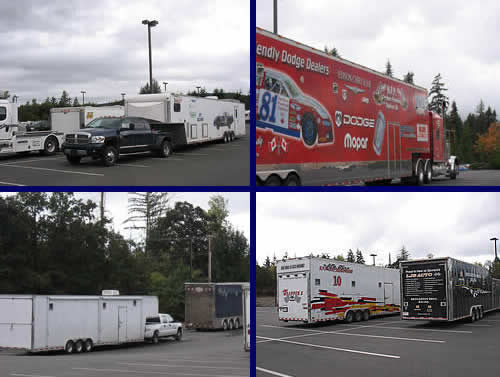 "It's a crucial race weekend for everyone," says NPP Series announcer Gord Craig, "no position is safe in the standings. With only three races remaining and with the points chase so close, nobody can afford to make any mistakes at this point on the final road trip of the season." Sidney BC's Darrell Midgley leads the NPP Series Championship points chase heading into Elma. "Consistency is key these final few races," says Midgley, who coming off a second and a third at the last event in Edmonton, "race smart, race hard and don't mess up."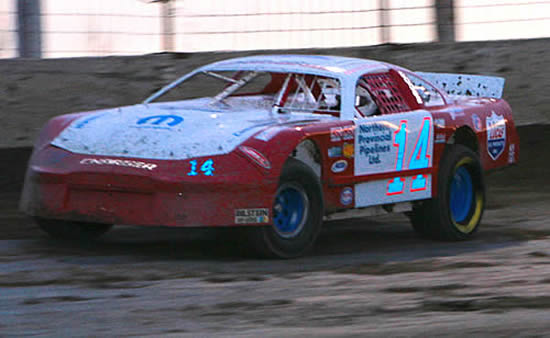 The Lucas Oil #14 Dodge has finished out of the top three in Feature race action only once this season (finished ninth and fourteenth last year in Elma). One driver looking forward to the return visit to Grays Harbor Raceway is Paul Grundberg. The Whitecourt, Alberta driver made NPP Series history last season becoming the first driver to win a NPP Feature event on US soil. "That was definitely a highlight for me last year," says the driver of the Carlan Services #12 Pontiac, "it was a hard fought battle and we managed to come out on top."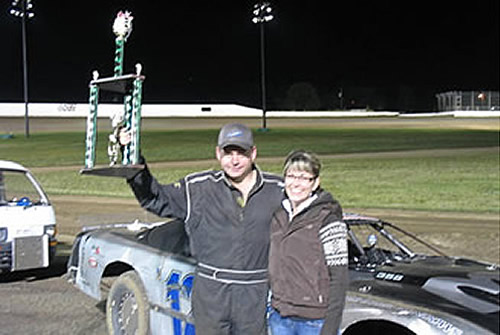 Grundberg enters race action sitting 10th in the NPP Championship points chase. "It's been a really tough season for us this year. We have to do well in Elma this weekend. That will hopefully put us in a good spot to finish closer to the top five at the last race of the year (in Edmonton)." Leduc Alberta's Trevor Emond and Stony Plain Alberta's Mike Tom sit third and fourth in the NPP Championship point standings separated by just two points. Edson, Alberta's Dwight Kennedy is fifth in the standings just eight points back of Tom.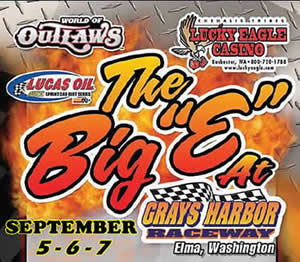 > SATURDAY, September 5th
Northwest Wingless Sprint Tour
NPP Late Model Series
Sportsman Sprint Cars
Gates @ 4:30pm
Racing @ 7:00pm

> SUNDAY, September 6th
ASCS Northwest Region Sprint Tour
NPP Late Model Series
Gates @ 4:30pm
Racing @ 7:00pm

> Monday, September 7th
World of Outlaws
Midgets
Gates @ 3:30pm
Racing @ 6:30pm

GRAYS HARBOR RACEWAY SPECTATOR ADMISSION
Saturday: $13.00(Adults) $8.00 (age 6 – 14) Free (0 – 5)
Sunday: $23.00(Adults) $8.00 (age 6 – 14) Free (0- 5)
Monday: $38.00(Adults) $19.00 (age 2 – 14)