VICTORIA, BC – After several weeks off, Team NPP is back on the track at two locations this weekend. Jason Frost wraps up his 2019 pavement Late Model season at Western Speedway. Lane Zerbin continues his 2019 Modified season south of the border at Grays Harbor Raceway.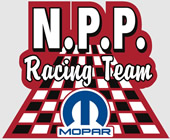 First run in 1972, The Shockwave Seats/Reg Midgley Canada 200 Late Model race runs Saturday and Sunday at Western Speedway just west of Victoria, British Columbia (Langford, BC). "We are putting all our eggs in one basket this weekend and totally focused right now," exclaims Jason Frost, "this is the Canada 200. Everything is going into this car for the final race of the season." Frost drove the Northern Provincial Pipelines Ltd./Saanich Braves Hockey Club #81 Dodge to a 9th place finish in The Keg Late Model Drivers Challenge Series 2019 points chase. "We've had such a good car this season. It's no fun when things break (rear end/transmission) when the car is fast." Frost was the number-one qualifier twice this season at Western Speedway in the Team NPP #81 Dodge. "We just want to make sure the car is good and fast for 200 laps (on Sunday) and not just in qualifying." Frost has participated in Canada 200 races a total of 17 times since 1987. "We've had some really good runs. We managed to finish second a couple of times (in the 90's)." Since taking over the driving duties of the #81 Late Model from Darrell Midgley, Frost has back to back top 10 finishes in the Canada 200 race. The Victoria, BC driver finished 8th in 2017 and 7th last year.
"I would love nothing more than to put this car on the podium this weekend." Darrell Midgley drove the #81 Dodge to a third place finish in 2014. "Stay out of trouble the first 100 laps is key," admits Frost, "keep those in front in sight. Don't get upset if they get too far ahead." A ten minute break is schedule at the halfway point of the Canada 200. "In the second 100 we are going to treat it as a sprint to the finish. I like the long races. I prefer the added variable of endurance." Frost knows the off-season for he and his team begins when the checkered flag flys on Sunday. "We have put a lot of work into the car this year. We've been fast. Because this is the last race it's like we have to do it now. I want to do well this weekend. We just have to stay on our game plan." An open practice for Late Model drivers goes Friday at Western Speedway. On Saturday morning, the entire field of Late Models will parade from the racetrack, led by police escort, to Langford City Hall. A police escort will lead race teams back to Western Speedway before 1:00pm in preparation for Saturday qualifying which starts at 5:30pm. "We've done double the car maintenance that we usually do," says Frost, "there are some really good teams and good drivers that are coming."

Lane Zerbin gets back behind the wheel of the Northern Provincial Pipelines Ltd./C-Force Marine Modified this Sunday night. Zerbin hopes history repeats itself this weekend. The last two seasons, Zerbin has gone to victory lane at Grays Harbor Raceway on the first race weekend of September. "If we can come out of there with a top-3 finish I'd be happy with that," exclaims the Victoria, British Columbia driver, "we though we'd come out on top at a few more races this year but unfortunately that's not how things have gone." Zerbin has an average Feature finish of 11.6 in 2019. The Feature finish average has been brought down by 5 DNF's this season. "A couple of those (DNF's) we were running near the front and then got a flat." Zerbin has two runner-up finishes this season with the most recent on June 15th at Grays Harbor Raceway. His next best finish after that was July 26th when he finished 11th. "We have had the odd good finish this year so hopefully everything goes well for us this weekend." Originally the first weekend of September signaled the end of the race season for Lane Zerbin. Not so in 2019. "We are planning on going to Yakima the end of September. If that goes well and the car is in good shape, we might head to Arizona in December or January." Seeing the checkered flag this weekend in Elma, Washington would be a welcomed sight for Zerbin. Racing starts at Grays Harbor Raceway at 7:00pm.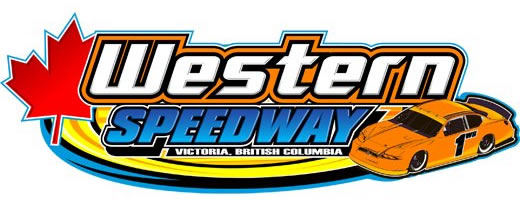 JASON FROST AT WESTERN SPEEDWAY – Victoria, British Columbia

2019 SHOCKWAVE SEATS/REG MIDGLEY CANADA 200
Classes racing:
Late Models
Street Stocks (Billy Foster Memorial 75)
Outlaw 4's / Old Timers / Hornets

>SATURDAY, AUGUST 31st
4:30pm – Spectator Gates Open
5:30pm – Qualifying (all classes)
6:30pm – Trophy dashes (all classes)
7:00pm – Heat races (all classes)
8:00pm – Feature events (excluding Late Models)

>SUNDAY, SEPTEMBER 1st
4:00pm – Spectator Gates Open
5:00pm – Trophy dashes (excluding Late Models)
5:30pm – Heat races (excluding Late Models)
6:00pm – Feature events (all classes)
green flag/Canada 200 approximately 7:15pm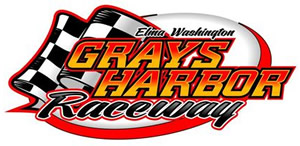 LANE ZERBIN AT GRAYS HARBOR RACEWAY – Elma, Washington
Classes racing:
'360' Sprint Cars
IMCA Modifieds
Open Wheel Midgets

>SUNDAY, SEPTEMBER 1st
5:30pm – Spectator Gates Open
7:00pm – Racing (all classes)