EDMONTON, AB – The Northern Provincial Pipelines Late Model Series kicks off its 9th incredible season of race action in Lethbridge, Alberta this May long weekend (Saturday, Sunday May 16 & 17). The Lucas Oil Slick Mist 2009 Season Opener at Bridge County Raceway marks the third year in a row that the first event of a NPP Championship season takes place in southern Alberta. With the current economic decline in Canada, several NPP Series race teams have had to scale back their racing operations for the upcoming season. Others will be racing even harder for the coveted NPP Series Championship. Leading up to the season opener, the official website of the NPP Late Model Series will be previewing the starting 'lineup' for the 2009 race season.
#17 TREVOR EMOND – Leduc, Alberta
A familiar name returns to the Northern Provincial Pipelines Late Model Series in 2009. The 2003, 04 and 05 NPP Series Champion (plus 2nd – 2006) is back full-time in 2009 after taking two years off to race on the pavement.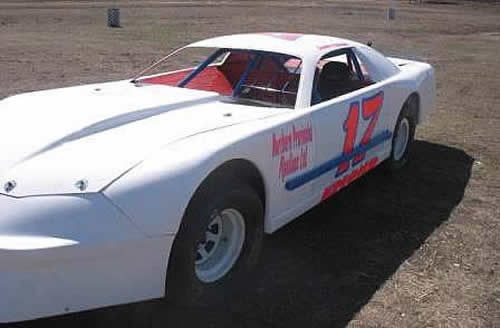 Emond is coming off a successful pavement season winning the 2008 ARCA West Late Model championship. Emond was a special 'guest' driver at two NPP Series events last season at Rocky Mountain Raceway Park in Okotoks. Filling in for Kevin Clark, Emond won both feature races in Southern Alberta. Even though Emond was not a NPP Series 'regular', the Leduc Alberta driver was one of only two competitors to win back to back NPP Features last season. (07 NPP Champion Jason Beaulieu was the other driver) Along with his season on the dirt, Emond also intends to run several pavement events in 2009.
#16 ASHLEY BROUGHTON – Spruce Grove, Alberta
After competing in the NPP Late Model Series the past three seasons, Ashley Broughton and her uncle Brent Broughton are temporarily parking the #16 MDM Foundations Chevrolet for the season. "It was a tough decision," says Broughton, "we are still going to be at the track this season helping Bruce and anyone else who needs a hand." Bruce Broughton is Ashley's father and brother to Brent.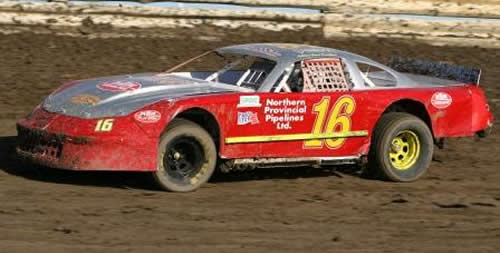 #14 DARRELL MIDGLEY – Sidney, British Columbia
Darrell Midgley has been part of the NPP Late Model Series since its very first season back in 2001. The veteran pavement racer from Sidney, BC has three top-five finishes in the NPP Championship points chase the past five seasons. Unfortunately Midgley had to miss several races last season due to his track promoter commitments at Victoria's Western Speedway.
In 2008, the driver of the #14 Lucas Oil Dodge had five top 10 finishes and placed second a total of three times in NPP Late Model Series Feature events.
#12 PAUL GRUNDBERG – Whitecourt, Alberta
The only driver in Series history to win a NPP Feature event in Canada and the United States is eagerly awaiting the start of the 2009 racing season. "It's definitely been a long off-season for us," says the driver of the Carlan Services #12 Pontiac, "we had a pretty good run last year and definitely want to carry that over to this year." Grundberg had two wins and twelve top 10 finishes last season. Ironically Grundberg did not score a single Heat race victory in 2008. "We came close a few times," says Grundberg, "looking back now, we sure could have used the extra points."

Grundberg finished the 2008 season in 6th position just one point out of 5th and 66 points back of 4th place. "We had three terrible races last season which hurt us in the standings." Grundberg briefly led the NPP Series Championship points chase (end of May) and sat in the top three in points for the first two months of the 2008 season.